This post is a part of our monthly social media updates and news series where you can quickly scan through quick recaps of all the changes that took place in recent months.
Every day we come across social media updates and news on various platforms. 
We cannot skip them, considering how much our business depends on them. On the other hand, it's also impossible to keep track of all the latest news.
Well, not anymore.
Here's why: As we did last month, we've compiled all the launches and updates on popular social media platforms one by one below.
You can save a great deal of time by only reading (oh, alright.. scanning) this article.
Although it's hard to cover all the information I acquired in the last month, I'll do my best to convey everything you need. 
Now, let's get started.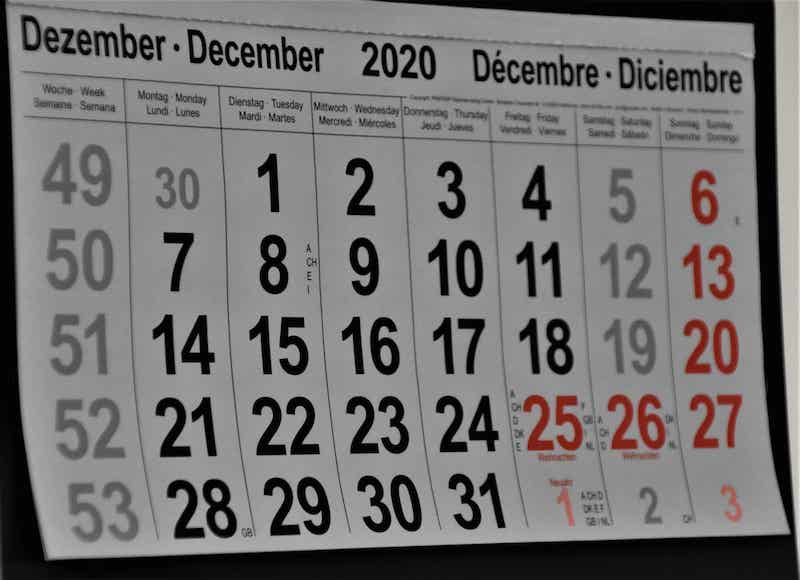 Instagram Updates
Instagram continues with a keyword search. Excellent news for those having challenges searching on Instagram: You can now search for particular keywords. 
Until now, hashtags were the best options to conduct searches around. However, it wasn't always bringing relevant results. 
But when you search for keywords, Instagram provides you with posts that you are precisely looking for. To do so, the algorithm takes into account many factors, such as content type, time of posting, subtitles, and more.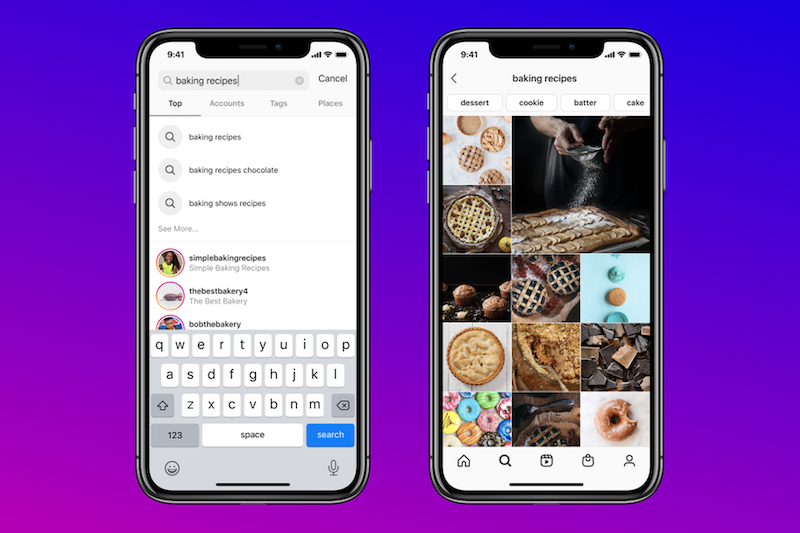 As if that is not enough, Instagram announced its first shoppable Christmas catalogue in the UK. It aims to support influencers and small businesses.
To increase audience engagement, Instagram rolled out Live Rooms feature in India after completing all the tests. 
Live Rooms enable users up to four people to live stream simultaneously. 
And the best part? 
You don't have to leave the live session to add others.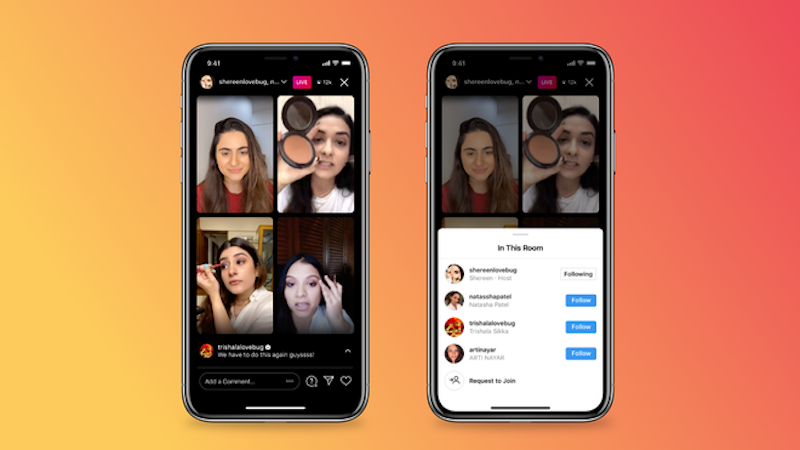 Turns out almost all giant social media platforms are competing to have the best e-commerce environment today. 
For that reason, Instagram granted shopping tags to reels.
It goes without saying that Instagram is putting a lot of effort into being a better e-commerce platform, as well as social media.
A quick recap of Instagram updates in December 2020:
Instagram

now lets users search for keywords

First shoppable Christmas catalogue

Live

Rooms

Adding shopping tags to reels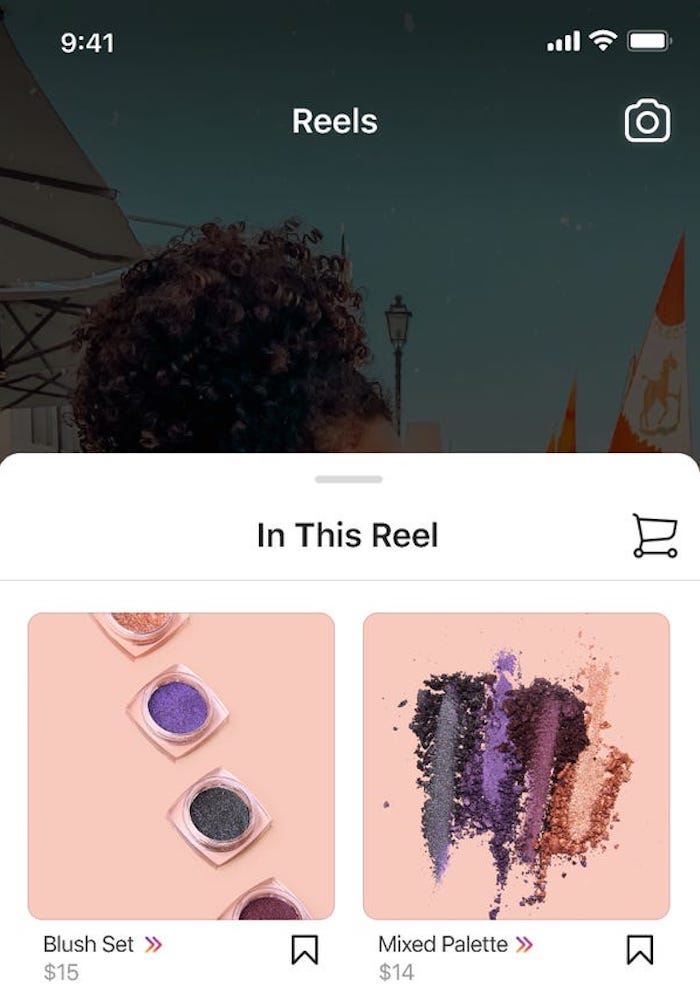 Whatsapp Updates
Whatsapp also works on its e-commerce features to provide a better shopping experience like all other social media platforms. Therefore, in December, WhatsApp announced its new shopping feature: Cart. 
"With carts, people can browse a catalogue, select multiple products, and send the order as one message to the business. This will make it simpler for businesses to keep track of order inquiries, manage requests from customers, and close sales."
A quick recap of Whatsapp updates in December 2020: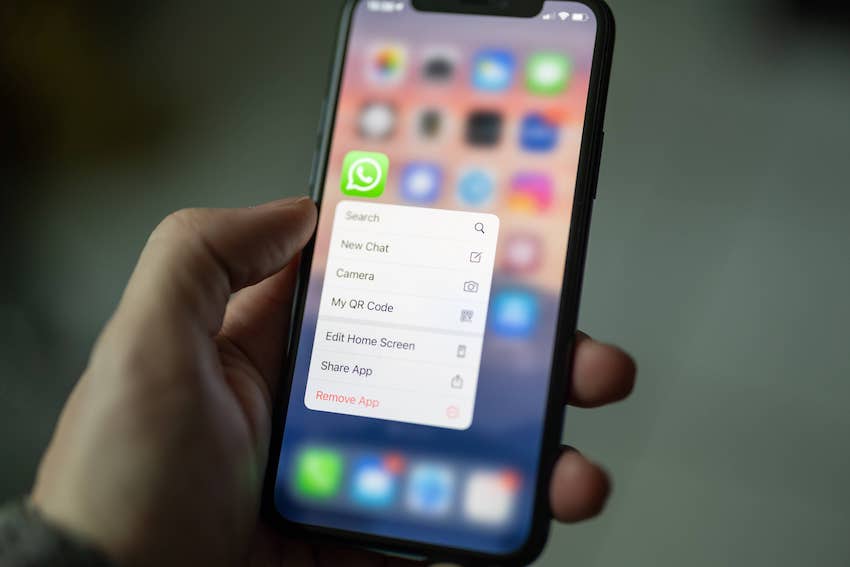 Facebook Updates
It was a quite intense month on Facebook in terms of social media updates.
Facebook Messenger has enabled disappearing mode. In this mode, messages will vanish after being read by the receiver or upon sender's leaving from the chat.
Additionally, Facebook enables users to block and report in Vanish mode so that it can analyse and monitor the conversation.
Best of all, swipe up is enough to enable and disable disappearing mode when you're in chat.
Pausing a group to give feedback on pending posts, and pinning the posts you think are essential are changes that Facebook introduced in December.
The new law in Europe forced Facebook into making some adjustments to handling user data:
"People using our messaging and calling services in Europe or interacting with friends and family in Europe may notice some changes to features on Messenger, Instagram and Facebook."
A quick recap of Facebook social media updates in December 2020:
Disappearing mode

New features for Group Admins

Disabling some features in Instagram and Facebook Messenger in Europe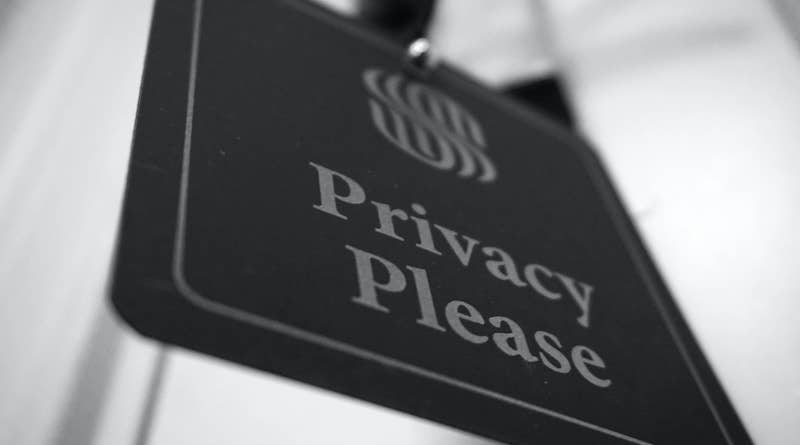 Twitter Updates
Many studies show a significant benefit of adding more than one ad format to your digital marketing calendar. Carousel is one of them that Twitter introduced recently.
Now, we can use up to six photos or videos in a single ad.
Twitter has started testing audio-only virtual rooms called Audio Spaces. In this feature, you can actively participate in a conversation or just listen.
It's been over ten years that Twitter lists all the influential things during the ended year. In the review report, one can find info about trends, memes, tweets etc.
A quick recap of Twitter updates in December 2020:
Improved ad format

Testing for its new audio "Spaces" feature

Listing biggest tweet

trend

s of 2020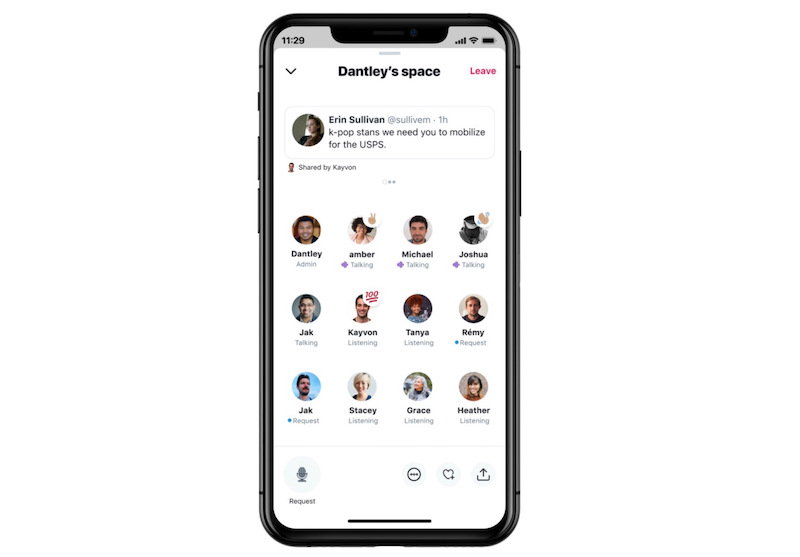 TikTok Updates
Tiktok revealed a bunch of new details about what is and isn't allowed on the platform. 
What does this mean for you?
Updated guidelines emphasise the control over posts in news feed related to suicide and normalisation of self-harm.
The platform also wants to reach a wider audience. To do so, they developed new tools to help people with photosensitive epilepsy.
Besides, the text-to-speech feature is one of the many things that we have in Tiktok since December.
A quick recap of TikTok updates in December 2020:
Refreshed Community Guidelines

Text-to-speech feature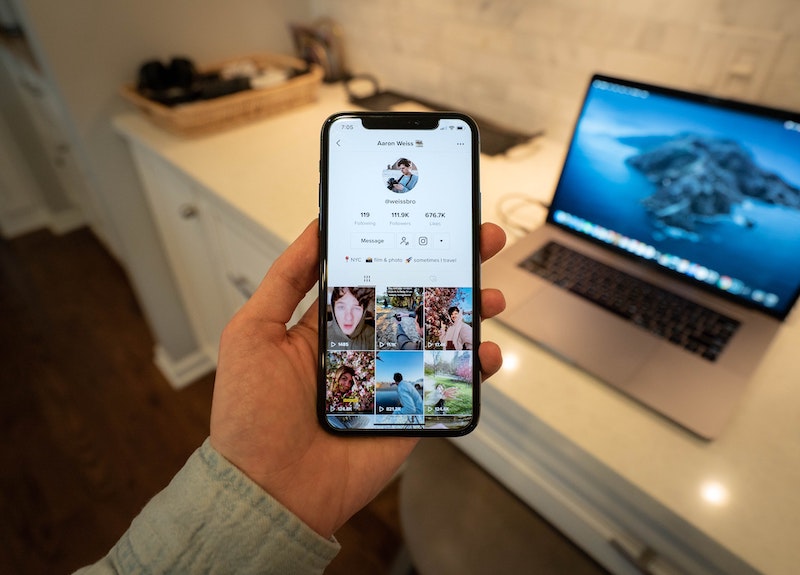 Snapchat Updates
Snapchat is making a new game named Bitmoji Paint. 
Simply put, users can now create a customisable avatar, a digital version of themselves. It also comes with a multiplayer option, meaning you can play together with your friends.
Snapchat is aiming to make the platform more interactive. Now users can add tweets to their snaps as stickers. The feature only works for public accounts' tweets.
Twitter is also testing sharing tweets to Instagram stories this month. 
For now, it's available on IOS and expected to be on Android soon.
A quick recap of Snapchat social media updates in December 2020:
Bitmoji Paint – multiplayer online painting game.

Twitter integration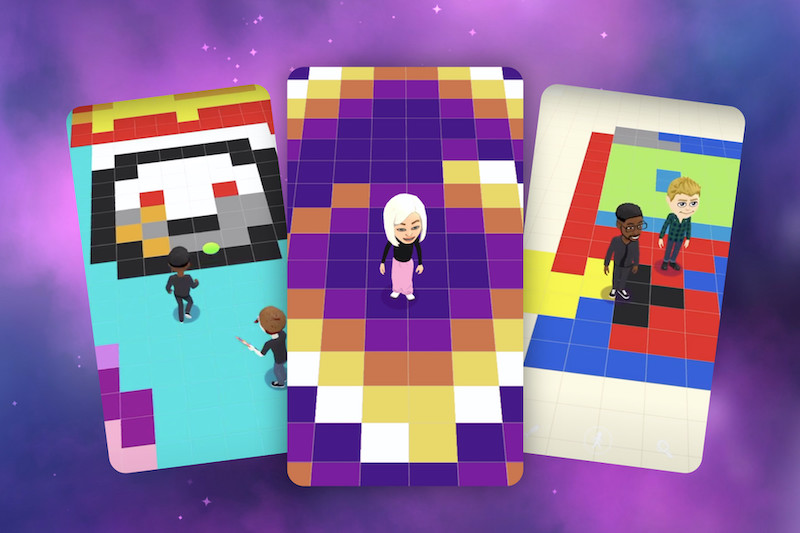 Pinterest Updates
Pinterest launched new board features, such as "notes to self." 
With the help of "favourites" and improved search tools, pinned content can be more organised and accessible. 
A quick recap of Pinterest updates in December 2020: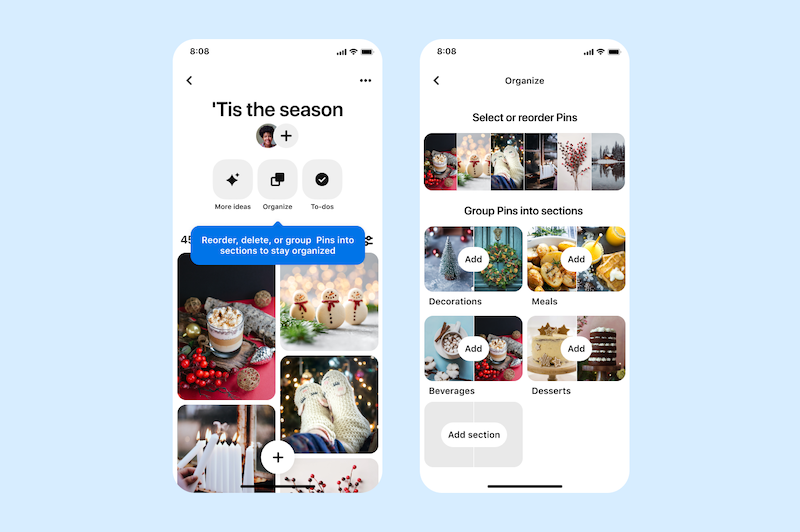 The Absurd Pace Of Social Media Updates
As 2020 ended, all social media networks released their annual "Topics and Trends" or Predictions for 2021. 
In my experience, they usually come in handy to adjust your strategies.
By now, you should recognise that all the social media giants (even LinkedIn) look similar these days. They don't have unique features anymore. The more they want, the more similar they become. 
It's true.
They copy each other to attract or steal new users. But it's also getting harder for users to choose, knowing all have almost the all. 
Have I told you before that this is the second of our monthly reports? 
Click to read the January social media updates and stick around for the next one to save time and money.
---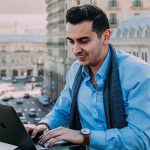 Kamran is a Full Stack eCommerce Digital Marketing and Content Strategist with 8+ years of experience in 20+ industries. A few of the companies that benefited from his services: Leo Burnett, Translated, Airbnb, Samsung, Huawei, etc.
All author posts