I bet at this point you're already fully aware of how to handle Twitter. However, I'm not sure whether you've used it for your company before, and most importantly, if you used it well. According to marketing specialists, Twitter is one of the three most useful channels to generate leads and sales for small businesses, especially when it comes to driving B2B website traffic. Numbers just don't lie. Almost 6000 tweets are sent every single second. Isn't it inspiring? And there's more! This number has maintained itself for five years.
Today we'll dive into some important specifics of this wonderful social network, so you can take full advantage of it to promote whatever you´re doing. You don't have to own a major company or a huge budget to apply these tips.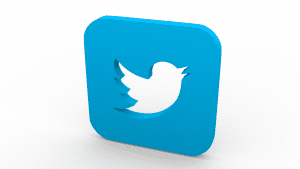 Why? Simply because they're super easy to follow, and most importantly, free! Even if you're a total newbie on Twitter, you'll be able to use these tactics successfully, bringing more positive results to your company. What you'll only need is a lot of discipline, organisation, and hard work. But as a business owner, that's nothing new to you, right?
So, if you've only been using Twitter to express your deepest thoughts in writing, go create yourself a business profile. Otherwise, you may be losing a lot of potential clients this year!
Here, my strategies:
1. Take your time to get visual
A tweet is nothing without a superb image or a video. The good old days when an only-text tweet had a big impact are completely over. As a brand new brand, you'll be thinking a lot about how to stand out from the crowd and apart from that, you'll be creating a whole visual identity before showcasing yourself. For this purpose, it'll be crucial to set up an attractive, clear and professional business profile on Twitter.
Getting visual not only requires quality, relevance, authenticity but it's also a lot about consistency. Before uploading any content to your Twitter account think beforehand about the pallet, the intention of what you want to communicate and the potential connection to previous or upcoming media. You wouldn't like to upload any content that seems disconnected or aleatory. This is only possible when you take the time to schedule posts. Random image uploading just won't do the trick. The same applies to random colours. If you don't have a clue about scheduling content, you can start today here! Did you know that you can prepare your tweets ahead to be published automatically? (Yes, at any time you need!)
You don't know where to start with content? You can think about subtopics that relate to your niche. For example, if you sell organic food, you can tweet about the healthy properties of certain foods. Remember that everything can't be about direct selling.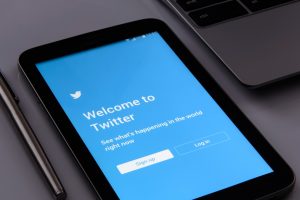 2. Seriously consider posting times
As a general rule, the peak of engagement (people online) on Twitter is at 3 pm on weekdays. Anyway, depending on the target audience you're trying to reach, this may vary. As these trends are not at all fixed, you'll have to check at least every week what's going on with specific days and times of highest engagement. I know it's hard work but it's totally worth it since the life of a tweet (the amount of time that it stays visible on the platform) is just 24 minutes on average. That means you'll have to tweet a lot of times in order to get some attention and remain in the social media game!
Understanding peak days and times of engagement will save you a lot of work and the frustration of unseen tweets. If you want to look into this topic, Sproutsocial has a lot of updated and reliable info about social media peak times of engagement.
Another aspect to take into account when you schedule posts is to be clear about what to post on weekdays vs. what to post on weekends! It's certainly not the same because people use social media differently on weekends. You should too, so consider this in your content plan!
3. Pay attention to Twitter Analytics
These are extremely powerful tools because you can easily measure the result of every single thing that you do on the platform, for example, launching a product campaign. From the gender of your followers to the number of retweets you got in your last post, analytics are of great help if you're willing to adjust accordingly to these insights. That means you'll want to take in all this information and try something better next time to attract more shares, comments, likes, and sales, based of course on the results you saw. It's easier now to understand your customers' interests through Twitter because with analytics you have access to what is called demographics, that is the features of a specific portion of the population—that little part you care about to sell your products or services! If you want to know everything about analytics and how they work, what's better than reading it from the very Twitter business blog? More info here!
4. Further ideas
Twitter also comes in handy for customer support, as a way to respond quickly to inquiries as well as to deal with negative feedback. Also, it'd be great if you could create your own personalised hashtag in order to raise brand awareness. Another creative resource is to create chats on a weekly basis to keep clients connected and spread the word about your business. Hootsuite is a great example of a company who applied all of the above. You can also start small and choose one hack to see how it goes.
To sum up
As you see, this is just a tiny contribution of how much it can be done for your business through Twitter. Don't miss the opportunity to expand your company with this fascinating marketing tool!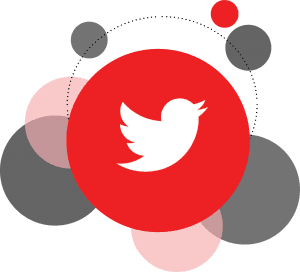 Twitter can totally help you to connect on a more natural level with your customers and to establish open and direct communication.