This post is a part of the monthly social media updates and news series where you can quickly scan through quick recaps of all the changes that took place in recent months.
I've done extensive research while preparing this article. Just to realise that there's not a brief list of all the new social media news and updates on the internet.
If you're also looking for one place to follow the social media updates without reading a bunch of clunky blog posts, you're on the right track.
In this report, we'll recap November updates and launches of the most popular social networks.
Let's dive into it and see how brief we can be.
Instagram Updates
What a month for Instagram!
We saw unexpected moves from IG this month. The new design made Reels and Shop features more accessible. It means the social network will pay these features more attention from now on.
Telegram, Whatsapp, and Snapchat had features like the Vanish Mode. And now, Instagram also lets people converse with disappearing messages.
Another revolutionary social media news is Instagram Guides. Obviously, the platform tries to attract bloggers and publications to operate directly inside it.
A quick recap of Instagram updates in November 2020:
Cross-Platform Messaging connecting Instagram Direct and Messenger

Redesigned homepage and menu

Search for keywords

Instagram Guides

Vanish Mode for Messenger and Instagram Direct
Facebook Updates
Facebook updates in November are ads focused.
As it seems, Facebook wants to get its share in the global eCommerce market. The new updates and features will make Facebook promotions easier for eCommerce companies.
Facebook will no longer punish and decrease the reach of the ad images with more than 20% text. But it still recommends keeping image texts as low as possible for the most efficiency.
The new Discount feature of Facebook Shops will let businesses to run automatic promotions. Set the rules, turn it on, and let it do the hard work.
A quick recap of Facebook updates in November 2020:
No more 20% text limit on ad images

Shopping Engagement Custom Audiences

Adding Product Tags to Instagram ad posts

Facebook Shops Discount feature
Twitter Updates
As being a slowly-changing platform, Twitter announced sensational social media news – "Fleets". Well, it's pretty much the same as Instagram Stories.
It'll help businesses to engage more with their customers. Influencers will also achieve higher interactivity with their followers. Ordinary people now have one more way to connect.
Even though everybody will benefit, there're still some people defending to keep Twitter minimalistic.
A quick recap of Twitter updates in November 2020:
"Fleets" is now available worldwide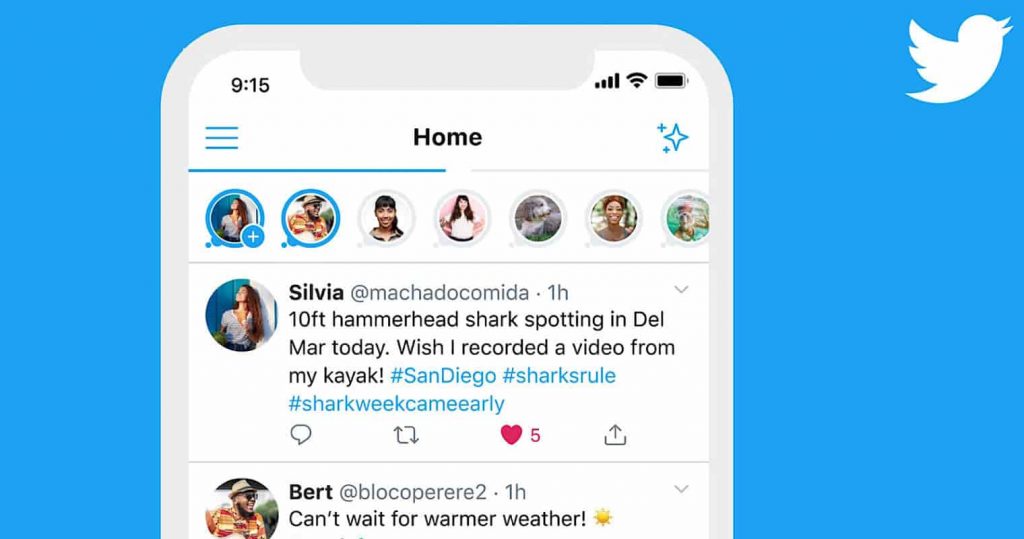 TikTok Updates
The trend is eCommerce. And Shopify is one of the market leaders.
TikTok doesn't miss this opportunity. Now, Shopify merchants will have access to TikTok's Ads Manager easier than ever.
They'll install TikTok Pixel in a blink and start tracking conversions. Launching ad campaigns and managing audiences are also now available inside the Shopify dashboard.
A quick recap of TikTok updates in November 2020:
Snapchat Updates
TikTok created a new trend, and others should follow it to stay competitive.
Snapchat's new "Sounds" feature is like TikTok and Instagram's Reels. Users can choose a song and add it to their Snaps and Stories. It'll only be available to iOS devices in the first stage.
Another update of Snapchat is the "Spotlight". Think about it as Instagram's Discovery page. It'll show you other people's trending posts that may interest you. This feature will increase Snapchat influencers' value as they'll more likely appear in the Spotlight.
A quick recap of Snapchat social media news in November 2020:
You can now add Sounds to Snaps

"Spotlight" feature
WhatsApp Updates
Similar to other social media platforms, WhatsApp also prepares to offer more flexible solutions for businesses.
The first one is to use a chat as a market. Yes, it's pretty much like that. Now, people can browse and buy products without leaving a conversation.
The second one is the integrations. It seems that WhatsApp will pay special attention to partnerships with other business solutions.
The other digital marketing news is that WhatsApp will also let companies manage their messages through hosting services. The details are not precise yet. So come back later for more.
A quick recap of WhatsApp updates in November 2020:
Increased shopping accessibility

Facebook Hosting Services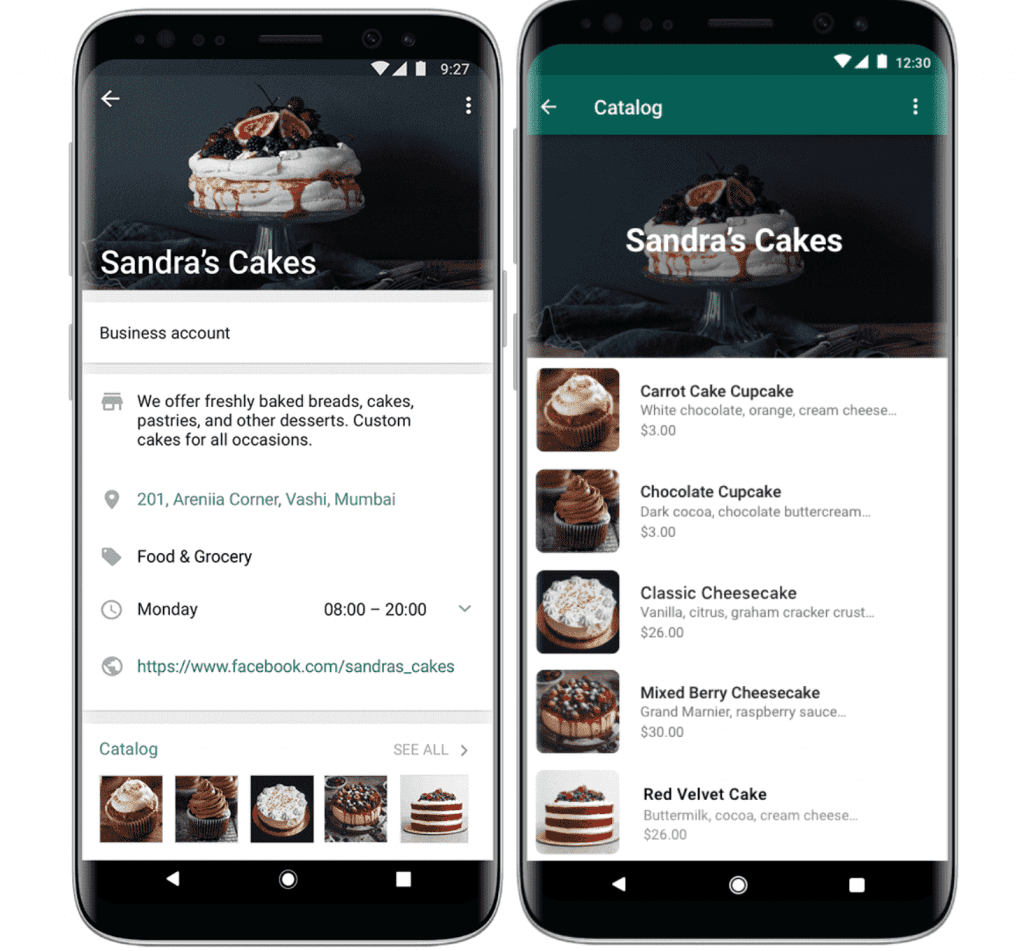 LinkedIn Updates
"Copy what you can't beat."
As Twitter launched "Fleets", LinkedIn launched "Stories" as an alternative to Instagram Stories.
The difference is that LinkedIn allows users to add videos up to 20 seconds to the Stories. It's 5 seconds more than Instagram's version.
Speed and accessibility is the demand of today's social media audience. And Stories is one of the best ways to provide them.
A quick recap of LinkedIn updates in November 2020:
Launched Stories to all worldwide
Pinterest Updates
What can a platform full of ideas offer better than gift ideas during the holiday season?
Pinterest did it. They compiled the most searched gift ideas together. And then, they presented it with links to the products, making it easier to purchase them.
Being such an interactive platform provides tons of possible ad slots to Pinterest. And they decided to fill some of them. Some new ad placements are the Shop section of the search; Lens matches page; Shopping matches with Pins.
Another update will identify users with shopping intent. And it'll show them a few merchants selling their desired products when they search on the platform.
Pinterest is trying to turn ideas into sales. Updated Shop is more eCommerce friendly and functional for instant purchases.
Tagging products shown in the pictures is not a surprise. After all, Instagram has been offering it for a while. But now, Pinterest also started implementing it. Well done!
A quick recap of Pinterest updates in November 2020:
2020 Holiday Gift Guide

New ad placement options

Updated Catalog feed

Featuring merchants in Discovery

Improved Shopping

Product tagging

New promotion option: Collections
Social Media News In a Nutshell
The competition is getting higher day by day among social networks. Whether you're a business executive or a social media manager, you need to keep up with the latest social media updates.
This article is the first of our new series of monthly social media news and updates reports. Check out the December 2020 digital marketing news.
---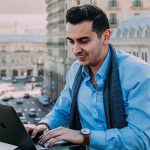 Kamran is a Full Stack eCommerce Digital Marketing and Content Strategist with 8+ years of experience in 20+ industries. A few of the companies that benefited from his services: Leo Burnett, Translated, Airbnb, Samsung, Huawei, etc.
All author posts