The beginnings
Twitter appeared in the social media arena in 2006. Since then, the media platform gained lots of worldwide popularity.
Here are some interesting facts to begin with Twitter:
This social network is estimated to feature more than 325 million monthly active users.
Twitter's trademark was instant messages in 140 characters. However, this number changed to 280 in 2017.
The intention behind doubling characters was to make users tweet more.
It's one of the first choices of social advertisers. That makes Twitter the second largest leading platform, right after Facebook – and ahead of Instagram.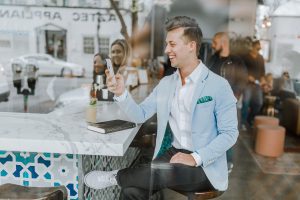 The shift from 140 to 280
This change was implemented to foster users to express themselves more comfortably when sending their messages.
However, expanding the number of characters didn't have the desired impact on the length of tweets.
Even though you have more space available now, users are not posting longer tweets. It seems that they're accustomed to writing brief messages.
The company has shared these numbers:
just 1% of tweets reach the 280 characters available from 2017
only 12% of tweets are longer than 140 characters
This only means that Twitter is still a social media platform to express your thoughts as briefly as possible.
How Twitter Analytics work
All Twitter accounts have free access to basic analytics. This allows you to see (and understand) how tweets are performing from different angles and perspectives.
You can easily reach your Analytics by clicking on your profile image on the right of Twitter's home.
You're going to find the following categories:
You can get super valuable information about the demographics following you.
Discover their:
lifestyle and interests
location
age range
languages most spoken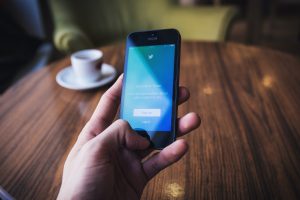 Here you can see how many times a tweet shows up on your timeline. So, the number of followers that log in and see your tweet is the number of impressions you get.
But, impressions don't mean users are interacting with your content. That's when the engagement rate steps into the scene.
Engagement rate is crucial in social media. We always remind you how likes don't matter that much anymore.
What matters the most are these:
Are users sharing your content? Have you ever gone viral? Or are you still struggling?
Is your audience commenting on your posts?
Are your prospects taking action when interacting with your content?
This means for example:
Ordering a product
Registering to your webinar
Buying tickets to your upcoming event
Downloading your cheat sheet
The powerful Twitter tool of engagement rate can help you know which type of content and topics your audience is enjoying the most.
So, if you pay close attention and change your content marketing moves accordingly, your engagement rate will surely catapult.
With this tool you can easily see: 
retweets
follows
replies your tweets get
hashtags and links
And, there's more. If you want a more detailed view of each type of engagement, you can click on a specific tweet to zoom in.
It's super important to know the kind of content that triggers the highest engagement rate so you can connect with your audience better.
Remember that forging a strong emotional bond with your followers is what makes them tick – and buy! (Especially if your audience are millennials).
There are two paths to follow here.
You can analyse Twitter activity taking into account either:
Groups of tweets of a set date range: You can choose a stretch of time to be able to see when you published your most popular tweets.
By specific tweets since their creation: This shows you the tweet's total
impressions
likes
link clicks
and more
since the tweet was posted.
More changes in the platform
If you're a bit technostalgic, you're going to appreciate these evolutionary Twitter facts:
Dell was the first company to have a business Twitter account in 2007
In July of the same year, your Twitter friends became your followers
In 2008, the function of replying with just one click was available for the first time
Also in 2008, the trending topics started to group content around a theme and promote it
In 2009 two important Twitter tools appeared: retweeting and sharing photos
2010 focused on monetisation, and with it, the company introduced promoted tweets
In 2011 Twitter joined Apple and was incorporated in iOS
Stop ignoring Twitter
Twitter is one of the most fast-paced social media platforms ever. That means it's one of the hardest online environments to catch your prospect's eye and gain some profitable visibility.
We know how demanding running your own business gets – and making it thrive can take you a lot of energy.
And keeping up with the hectic rhythm of a Twitter account is next to impossible if you try solo.
Are you making risky Twitter efforts?
Stop.
3 reasons you need to build a solid audience on Twitter
When used well, it can bring you a lot of ROI (especially if you combine it with a Facebook audience building strategy)
It´s the second channel of social advertising chosen by most marketing professionals
Twitter is efficient to offer fast and professional customer support 
Luckily, we offer uncomplicated social media management solutions to do all of the above and free you up valuable time.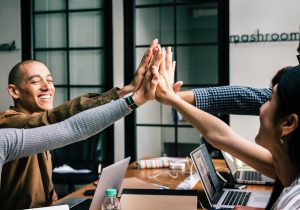 Run your business with more pleasure and focus now. Maybe it's time to delegate your important social media presence to 50 Pound Social.
Absolutely all of our plans include:
An effective content strategy customized for your business: impossible to navigate the social media tides and waves without one!
Great content: running 7 days a week on Twitter (and other platforms like Facebook and LinkedIn)
Targeted and curated content: relevant and specific only to your target audience
Affordable prices: whatever stage of business you´re in, our digital marketing services are super affordable and won't cost you a fortune
Other social media marketing services:
Blog- only: educate your audience and establish yourself as an authority
Facebook: community management or targeted ad campaigns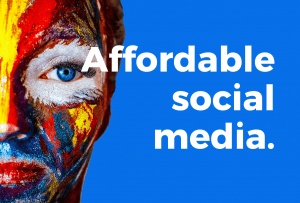 Unsure of what's the suitable plan for you? Are you basic, premium or deluxe?
Compare plans here.
Contact us today for more information. We'll change your social media game forever.