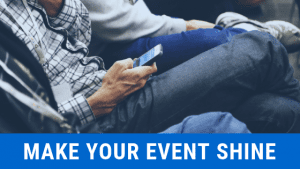 Even though there is a wide variety of different social media platforms which cater for any taste, age, style, and purpose, it's undeniable that Facebook is still the giant of them all. When it comes to huge numbers of active users per month on social networks, this traditional channel has remained virtually unbeatable.
The mere reason? Simply because 700 million users per month are still choosing the blue platform to intensely market their events over any other social media option available these days.
(No matter how brand new or seductive they may seem.)
Whether all the activities promoted as a Facebook event can be carried out in the flesh or, on the contrary, the remote realm, Facebook just works super well for promoting both types of experiences – and reach the exact people you want by running targeted promotional ads.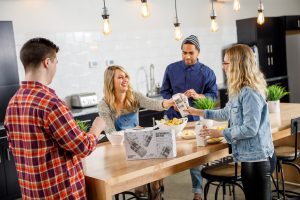 From introductory webinars to rock concerts, from fancy charity cocktails to heated political debates, Facebook events are a widespread online vehicle that will easily drive your audience to the exact parking lot of what you'll be doing, where and how.
And most importantly, Facebook events are your special online chance to encourage new herds of users to join your cause or create new impactful bonds with your leads, or maybe share that peculiar hobby you think no one else pursues but you.
(In fact, you can totally craft a Facebook event for all of the above together.)
Shall I give you more stats? I'll put you in another stimulating picture.
Did you know that 35 million people view a public Facebook event every single day?
As you may have already imagined, if you happen to run both online and/or face to face activities but somehow you're not publishing them as a Facebook event beforehand, you'll be missing an enormous opportunity to finally reach the number of new clients you desire so intensely.
Because social media marketing is getting fiercer every time you need to be on Facebook before you build an audience in any other social media platform.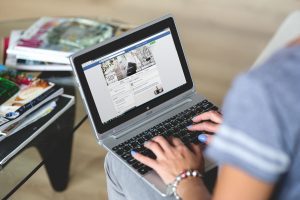 Maybe you're already posting your ongoing endeavors as Facebook events. But I have a tough question for you today.
Do you really know how to make people actually show up to your big Facebook event?
That's precisely why I'm here for. Along these lines, I'm going to help you decode, learn and apply all the major elements of a successful event publication on Facebook.
Let me guess. Do you just get a couple of "interested" and that's all to your invitations?
How frustrating is that?
So, let's quickly revert that today! But, how (and from where) should you start?
Observing and analysing examples of superb use of Facebook events can make a big difference for your small business.
You'll just have to follow this painless step-by-step guide to creating a fruitful Facebook event.
After reading it, you'll feel more confident and see more satisfactory results when actually carrying out whatever you're doing as a Facebook event. 
Keep this in mind:
Your activity can be outstanding, but without proper marketing efforts, it lacks value.

1. First, hit the Facebook event button!
This one's a piece of cake and pretty self-explanatory. So, I'll give you some homework to make your event stand out quicker than your competitors' activities.
Have you already become partner with a similar brand, or maybe someone from a vertical market… let's say, an influencer?
Well, do it. But don't rush into this process. Sleep on this decision before creating your event.
If you pick well who to partner with, you can skyrocket your promotions with little effort. Before paying an influencer, if you lack the budget for that, you always can get a co-host. It can be that nice colleague in your niche.
2. Complement your text with images or videos
A video will always perform better than an image. Why? If you missed my article about video marketing, this is your chance to catch up!
But, long story short, a video intended to promote a Facebook event should be shorter than five minutes but at the same time, longer than thirty seconds.
A captivating mixture of video and image is something that I personally suggest. You can easily create cute graphics with Canva, a design tool for non-designers.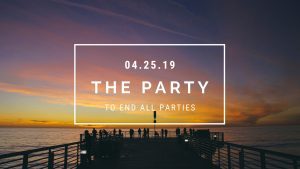 3. Name your event clearly and creatively
This is a delicate balance. While you have to be clear about the goal of the event, you'll have to distinguish yourself from the competition, at the same time you leave some mystery for the user to keep reading.
Interesting tip: include a call to action for your event.
For example, if you'll be teaching how to design a website from scratch, instead of saying: "Website design crash course" write "Design your own website from scratch!".
4. Explicit in every single detail
As obvious it may seem to you, it's mandatory that you provide your audience with all the detailed information about your upcoming event.
I'm talking weather conditions, exact timing, breaks (if applicable) and every single thing attendees will have to take to the occasion.
Important notice: be crystal clear about payment if your event is not free of charge.
It's highly important that you're able to anticipate any possible scenario. This way, people will easily perceive that you've prepared yourself well for the event – and you'll know exactly what you'll be doing.
Apart from that, you'll be more relaxed when carrying out the event. It's important that people see that you enjoy what you do.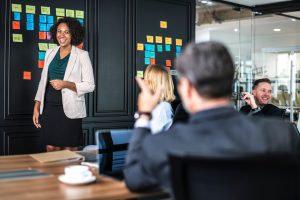 4. Decide upon frequency
Maybe the event is going to take place regularly, for example, a language exchange that takes place every Tuesday at 7, or maybe it's just a one-time activity.
In any case, there's something you'll have to specify. If you're going to run the event weekly, monthly or with a certain frequency (when is not a one-time thing) you can set the calendar automatically to avoid repeating the publication of the same Facebook event every time.
(Who has time for that anyway?)
5. Extra tip: publish the Facebook event through Eventbrite
If you still haven't heard about this platform, do your research. It's an amazing tool designed to increase the number of attendees to any event. No matter the category or niche, you simply cannot miss Eventbrite.
The full guide here.
To sum up
I really hope that now you know where to stand when preparing your first (or next) Facebook event.
If you want to know more, head here.
(And here)
What's your experience with this social media tool? Tell us below!