Social media trends are rapidly changing at a phenomenal speed. But, how exactly? Where are they going?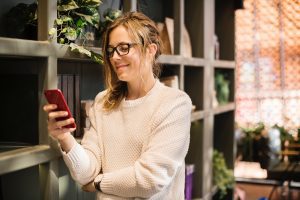 How could you ever keep up with all the new tendencies and demands? When it comes to designing a killer content strategy and applying growth hacking tricks, it's easy to freak out. However, there is a series of actionable steps to take if you don't want to be left out of the digital marketing race. Do you constantly crave for fresh ideas to refine your online moves?
Do you want to drive more traffic to your site with some new social media trends?
You hope to quickly discover what the most brilliant companies are doing with their marketing efforts, don't you? And you're in need of to-the-point instructions about it – without the boring theory behind. Because time is scarce and you only want to shine.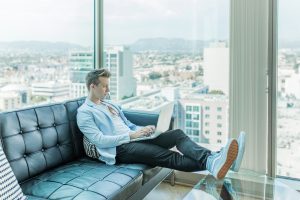 I supposed so.
Today, I'm going to help you with the ins and outs of three interesting social media trends that really differ from each other. Yet, they can complement extremely well, whatever your industry and niche are.
So, let's start diving into these three new social media trends with some examples of great use and practical advice:
1. Multilingual publications:
English is a lingua franca. It means that it is a super global language commonly used for business transactions, studies, and travel – people from really diverse backgrounds use English confidently as a common currency. However, this phenomenon is a decreasing tendency when it comes to fruitful social media posting.
What?
Even though English is still widely spoken (and written!) all over the globe, highly shared content produced in this language has begun to decline over the last ten years.
The reason?
Sites started to get a lot of traffic from countries where English isn't the official language. And this is a growing social media trend.
As a result, there has been an important diversification of the languages in which companies are posting their content. Spanish, Portuguese, French and Indonesian, for example, are gaining a lot of popularity over English among Facebook's most shared content.
But, you may be wondering how to deal with these kinds of multilingual issues in order to expand your horizons.
Luckily, there are different paths to follow.
Embrace the online multicultural challenge with success and a clear plan:
Posting the very same publication in different languages, within the same account. This is known as double posting. Full story and know-how here.
Separating accounts. For example, you could first set up one account in English and then, another one in Spanish. Published content can be the same or different across these two social media profiles. That's up to you and your creativity. Take the Pope as an example with nine Twitter accounts to spread his message. One for a different language. You don't need nine, but you can totally start with two and expand to three.
You also can try mixing languages and publications according to different segments within only one account. But it's a delicate balance to reach because you have to be extremely clear regarding whom you're addressing with your message. Moreover, followers will have to understand both languages to find your account relevant. Otherwise, they're going to leave. An example of a bilingual Instagram account here.
Note: if in doubt, follow Memrise. It's an app designed to learn multiple languages with a special focus on memorising new phrases and vocabulary. They, naturally, love posting in different languages. Not only to teach a phrase but also to target large demographics of non-English native speakers.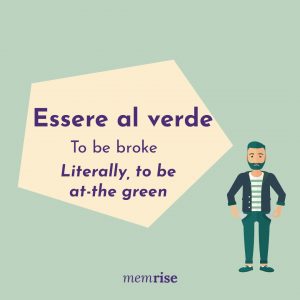 This multilinguistic phenomenon is naturally leading to a rising need for translators, not only able to solely translate words but also to localise content in order to help you amplify your reach. What is localisation? It means adapting the message to a specific audience so it can be as accurate as possible considering their language variety.
For instance, Spanish in Spain differs widely from Spanish in Mexico. You cannot expect your Spanish and Mexican audience to resonate with a certain post because it's written in neutral Spanish. That won't do the trick with certain brands.
Moreover, deviations from the source language (the language in which content is originally created) can be dangerous from the cultural point of view.
Saying exactly what you mean to your buyer persona is key to avoid misunderstandings.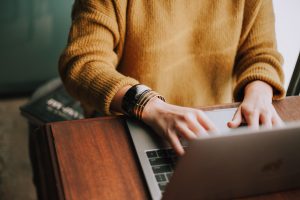 Tips:
As language and culture can be super delicate subjects, try to avoid hiring poor quality translators who can do more harm than good to your brand message.
Don't trust automatic translations of the apps because they can't do the job of a human brain. Yet.
2. Chatbots:
A chatbot is a service (mostly powered by AI) designed to give you a more personalised experience when you have doubts that you want to solve quickly before, for example, purchasing a product or hiring a service.
Imagine that you sell customised mugs and the client surfs your website before buying. There are questions, inquires and a little bit of anxiety going on. The chatbot can mimic the face-to-face interaction that the client would have in a physical store.
Good news is, chatbots bring a lot of traffic to websites. If your chatbot lives in Facebook Messenger and, at the same time, you run mobile-friendly Facebook ads, you'll get more visibility (and conversion rates!) because most of the people who use Facebook Messenger do it on their mobile phone.
If you want to learn more about chatbots, head here.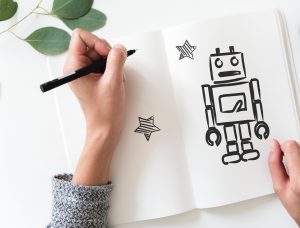 3. Live streaming is *the* social media trend:
We've already explored the importance of different types of video as a captivating marketing tool. Do you remember the concept of inbound marketing? Well, it's here to stay.
As everything related to technology these days, live streaming is a world on its own. However, there are specific social media trends that you can follow if you want to live stream the day-to-day of your company.
The best thing is, these three ideas truly worked before for others:
1. Pre-event recording:
Imagine you're going to live stream a sales kickoff. Why not showcasing those moments before the event?
2. Q&A live sessions:
A win-win. An expert on a subject shares their knowledge and followers can ask all the questions they want for an hour.
3. Breaks:
Not everything is about serious business. Imagine your employess having some coffee and chat in between a hectic working day.
All in All
Are you using these social media tricks? Tell us below!
Do you need help with nurturing your social media profiles? 50 Pound Social can take care of your online presence. We love digital marketing. What's your cup of tea?