Video killed the image star. Period.
When did this happen? It wasn't in the 80s, but much later!
Seriously, have you noticed how the whole internet today is almost fully made of videos?
Good news is, a good video is proven to increase conversion rate. If you still haven't placed yourself in front of the camera, go get ready. Here, I give you some attractive stats that are bound to inspire you. Now you can set yourself a new goal – to add this fabulous strategy to the rest of your marketing efforts!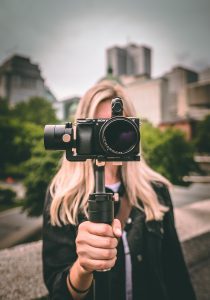 The Psychology Behind Video
But why video marketing? What's so special about it?
Basically, consumers watch a lot of videos before making purchasing decisions. It seems like videos have something distinctive to offer that builds the client's confidence in a brand in a way that other channels simply cannot.
When used well, video can mean the final boost a person needs to:
Download your free checklist
Enroll in your upcoming webinar, or
Finally, buy that online course that you prepared with so much effort for weeks!
Did you know that emotions matter more than reasoning for 80% of people when making buying decisions?
These type of choices take place extremely quickly, on a super deep subconscious level. And what's more interesting… sometimes people don't understand why they're even buying something!
With so much competition on the rise in an entrepreneur era, an image-only strategy will not be enough in 2019. And this is a growing tendency. Both small startups and big giants are becoming increasingly aware of the positive impact that video has on the buying process.
The reason? It's much easier to catch your target audience's attention with the use of this wonderful visual tool instead of trying it with traditional images or simple social media posts.
The Power of Video
Fortunately, video comes in many different sizes, colours, and shapes in 2019. These are just some examples of what you can offer your community with one.
Tutorials
E-courses
Entertainment
Advertising
Webinars
Interviews
Behind the Scenes
Product Reviews
Vlogs
Whatsmore, and particularly, video marketing is going towards these directions:
360º videos
Customization and 1:1
Artificial intelligence
Search friendly videos
If you wanna know more information about these, check this article. We're not dealing with those advanced video techniques today.
3 Surefire Ways to Attract More Clients
Today, we're gonna focus on three basic video tactics. In this post, you'll learn some of the most popular moves that will help you to raise brand awareness through the use of video. Applying these effectively can easily (and cheaply) distinguish you from your competitors.
Add a more professional touch and inspire trust in your potential clients more than ever. Implement the following:
1. Captivate your Audience with Tutorials
In every niche, there's always a newbie or that person who needs some basic help. We're overstimulated by a constant stream of information and it's very common to get lost at performing even the simplest tasks. Especially when you're starting a new activity. Think about something you're really talented at. Now consider yourself showing that "How to…" tutorial on a short video to an audience. These people have a problem in common you can easily and quickly solve for them.
Sounds good?
Isn't it a great strategy to show your potential clients you're reliable and you know exactly what you're doing? This kind of thing (helping people) can ignite, for example, valuable communications on a secret Facebook group or a series of positive comments about how helpful you were in what you did. This means you can slowly become an authority in your area, and that makes the road to revenue much shorter!
Keep in mind that if you're setting up an online business, it's extremely important to build this type of credibility. A lot of people are afraid of being scammed or lied on the internet, especially when there's money involved. So, starting with a simple tutorial video shows in a transparent way who you are and proves your hard work in the field in a natural fashion.
Don't be afraid of throwing some credentials. It's important for new customers to know that you have educated yourself on the topic you're talking about.
2. Live Stream on Social Media Channels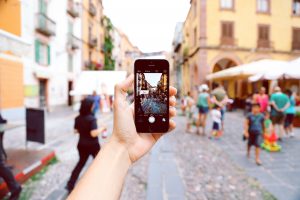 You may have seen this before a lot with travellers or influencers. People of different ages and niches broadcasting themselves doing something live: Dancing, playing a video game, explaining a complex maths problem. You'll have to be creative enough to think what can you stream live in your industry that could potentially attract viewers. Behind the scenes are in fashion nowadays – for example, you can film something of your daily routine that customers don't see. Maybe they take this activity for granted. Imagine a teacher: Students don't see the time they prepare classes or mark exams. That would be a suitable behind the scenes for a live stream.
3. Host a Free Webinar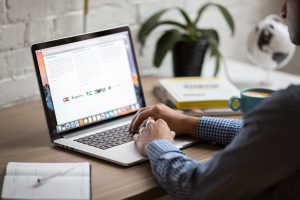 A webinar is an excellent opportunity to grasp the attention of potential clients. Think about something really specific of your niche. Prepare a webinar between 30 and 90 minutes on a topic you love and can excel at. It could also include a Q&A section at the end, follow-up worksheets, or a PDF with the briefs of your presentation and some images. This is a very common practice which people on the other side of the screen will enjoy a great deal. Why? Simply because of its personalised interaction. It shows how you truly care about solving the student's problems. If you don't feel confident about the process of preparing a webinar from scratch, you can enroll yourself first in one to see how it goes.
Remember that people are more likely to buy something from you if you offer free help and value first. That positions you as an expert in your topic and shows your passion for what you do.
Your Turn
Tell us everything about you and your videos!
Have you ever included video in your social media marketing strategy? How do you use it? Comment below!