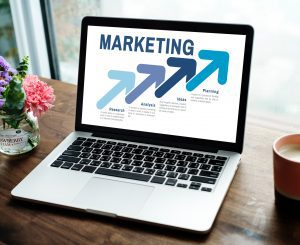 Although influencer marketing is nothing new at all, it is nowadays widespread thanks to the speed and increasing accuracy of social media. This type of marketing consists of using the credibility and power of celebrities or influential individuals to deliver your brand's message from a point of view of trust and reliability. This is a captivating marketing technique that can definitely lead you to extremely loyal new customers who resonate with your values as a business in a less cold fashion than more traditional marketing techniques. People are getting sick and tired of e-mails that have the same format, don't you think?
Influencer marketing is said to be much more powerful than e-mail marketing and other direct-target marketing techniques. Did you know that 2018 finished with more than 1 billion dollars spent on influencer marketing? Yes, one billion. And everything indicates that 2019 is totally going to continue along the same lines. Impactful real-life stories and emotional connection to products and services will still be in the spotlight.
How to compensate influencers
There are many ways to pay to influencers for their social media services. However, these are the most common:
Paid posts
Free services and products
Ads
When we talk about paid posts, we mean that the influencer tags your brand in a post of their social media accounts for a lot of their followers to see it. For example, suppose you own a sports store and you reach an influencer in the fitness and health niche.
You can ask them to take a selfie wearing your clothes or sneakers and tag you. It's an excellent and natural way to drive traffic to your social media profiles and then websites. Have you already set up your e-store? (I'm going to talk about e-commerce in detail in upcoming posts, so don't worry)
Maybe one of the downsides is that paid posts are not exactly cheap if what you want to do is run them regularly, but you can surely give it a couple of tries and see what happens next. I'm sure you won't regret it!
More advanced posting techniques include a brand ambassador program and an account takeover. The first is about forming a kind of tribe in which, for instance, you give a special space on your website to famous people who buy your products.
This could be done with influencers as well as with ordinary clients, just to make your advertising more personal. This way, you'll be showing regular clients that you care about them too and not just about celebrities because they're famous.
A takeover is when an influencer posts a picture of them on your account instead of theirs. Imagine that one day a famous model appears in your bar saying how good the margaritas are from your Instagram account. Isn't that a super powerful tool to attract cocktail lovers?
You can also try to make a deal in which you give free products or services to the influencer and they tag you in their publications using them. This is an extremely common resource, especially when we talk about products that can be easily spotted and photographed.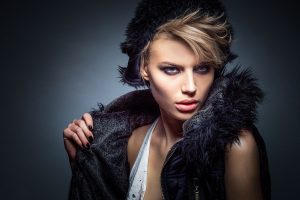 Types of influencers
The different kinds of influencers are simply measured for the number of followers they have. Naturally, the more famous a person is, the more they'll charge for marketing services. So, take this data into account before starting your influencer quest!
A micro influencer has between 1,000 and 100,000 followers. A middle influencer between 100k and 500k. A macro influencer between 500k and 1 million. Finally, celebs, as you may already know, have at least one million followers! An interesing fact is, some marketing people prefer to group micro and middle influencers and not to separate them.
A practical example

Image credit: Tribe Growth
Here we see a simple way to boost your brand image through the use of influencers. I know Ophrah is a huge celeb but you can get tons of inspirations with this bio to go and find the perfect micro influencer for your niche! The crazy thing about this company is that they never contacted Ophrah to be a brand ambassador—it was the other way about! How cool is that?
Go for bloggers!
More and more people are starting blogs each and every day. There are as many blogs as niches and sub-niches. Before you try to find the right blogger for your startup, make sure you've defined your target client first. That plan will guarantee you attract the right kind of customer to your business once you have a blogger in your influencer marketing strategy.
Why are so many blogs out there? Because it works when it's well done. It doesn't matter if your competition has already paid a blogger as a brand ambassador. Your voice is unique and your message too. And it is exactly the power of a unique story what attracts customers. There are bloggers in every industry—from fashion to photography, from food to travel. Some niches may be more saturated than others, so think how you can make an interesting twist in your marketing campaigns to be able to stand out from the crowd…
Let's recap!
I know it's been a lot of info, so here you have a little summary of the article. Remember all the main ideas:
Influencer marketing is an extremely powerful tool that is still growing
Customers are highly influenced by celebrities and inlfuential people on social media
A paid post is a good way to start your journey to this renewed marketing strategy
There are four types of influencers: Micro, middle, macro and celebrity level!
Bloggers are an excellent choice
Before choosing the right type of influencer it´s mandatory that you have a clear target customer in mind
Brand ambassadors and account takeovers are advanced techniques of influential marketing
More than 1 billion dollars has been spent throughout 2018 in this type of marketing
Potential customers trust influential people more than cold advertisements
People are getting tired of reading so much marketing e-mail—it's time to try something different!