All of your digital marketing efforts mean very little without serious organization of your content, audience, and interactions. So today, I'm gonna show you 5 social media tools that'll immensely help you schedule, monitor, and analyse your posts. Most of these come in a free (and basic) version which you can upgrade to full if you start to pay monthly.
Probably a story you've already heard before—about a million other apps!
But, I promise, these social media tools are completely worth at least one try.
Shall we start?
Level Up With These 5 Social Media Tools
1. Tailwind
Tailwind is a scheduling app which you can use for Instagram and Pinterest. It features captivating social media tools like boards and tribes. The boards can help you schedule your content according to topic and subtopic.
Good news is, when you schedule a pin (for example) Tailwind can recognize automatically which board your content will go to. This is a huge time-saver when you're trying to grow traffic for your website using an endless number of boards. To see how this fully works, you have a compelling success Tailwind story here.
This wonderful app also gives you access to analytics. So, you can understand which posts are doing best. And what about the tribes?
These social media tools can help you boost the number of views and content shares. And, at the end of the day, this is what counts in any platform. Maybe you want to start an audience or you want your blog to grow.
This tool is a perfect fit for both newbies or more experienced users.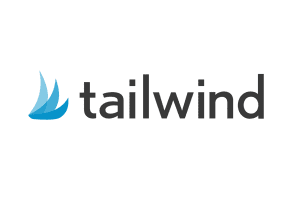 2. Twittimer
This magic invention is specific for Twitter, Facebook and LinkedIn. What you can do is auto-schedule your social media posts. For real.
Some autoscheduling apps just let you prepare the post but you have to enter the app to actually upload content. When trying different options, I found that a total turnoff. So, I kept looking.
And luckily, Twittimer showed up. And the rest is history. What I like the most about this resource is the high speed!
The design is pretty basic yet comprehensive. This way, you'll avoid unnecessary waiting seconds and you'll find everything you need faster than with other social media tools.
This time-saver is particularly special to keep a consistent and strong presence on Twitter. Maybe you remember that it's advisable to tweet something at least three times a day. Maybe you need fresh ideas for posting about your brand on the platform.
So, you shouldn't miss this article! And Twittimer either. One of my favorite social media tools ever.
Extra tip: With Twittimer, if you need it, you can share the same content on Facebook, LinkedIn, and Twitter. However, the way you talk to your followers in each platform has to be different. If I were you, I'd prepare different posts for each network. 
And here is when inbound marketing enters the picture…
Too much work? Let 50 Pound Social be in charge of your online presence! Discover our plans here.
3. Hootsuite
This may be one of the most powerful social media tools. It's famous for being visually appealing. Since it lets you manage multiple social media profiles at the same time, it's easy to see a lot of data simultaneously.
But, what else can you do with Hootsuite?
There's a wide range of social media tools.
You can schedule posts in advance, have access to analytics, assign social media tasks to your employees, among others. Most importantly, you can deal with customers' messages from different channels in only one dashboard. The downside?
The juicy features are not for free.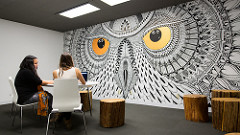 4. Crowdfire
This app is similar to Hootsuite. It mainly focuses on four different aspects of social media marketing:
Content curation
Analytics
Scheduling / publications
Mentions
The spirit of Crowdfire is to have all your social media channels living under "the same roof." So, it presents, for example, insanely helpful social media tools for content curation. This way, you can discover that perfect article for you niche and target audience.
Moreover, you can also relax with their Clean-Engage-Grow philosophy. This means first, the app will keep away any unwanted account that doesn't add value to your business. Engagement means having people not just liking but, sharing, commenting and acting upon your content.
Finally, when we talk about growth, we refer to a significant number of targeted followers. Not any people, but potential clients.
Crowdfire regulars love the mentions feature. Because it keeps track of every time someone mentioned you over all the social networks.
5. Sprout Social
This big social media management tool is similar to both Hootsuite and Crowdfire. According to users' reviews, this one scores better than Crowdfire. More info and full stats here.
The social media channels that you can connect to Sprout Social are:
Pinterest
Instagram
Twitter
Facebook
LinkedIn
As with most social media management tools, plans are divided in three. For small, medium-sized, and large businesses. The downside? Even the cheapest package is not affordable for new entrepreneurs or small startups running on a tight budget.
Monthly fees range from 99 to 249 US.
Apart from offering the typical social media tools like analytics, Sprout Social has a Listening resource. This means, the app helps you understand your analytics beyond the numbers. Because they show you practical information and the latest trends, you can refine your marketing strategy following concrete steps.
What experts highlight about Sprout Social is the multiple solutions they offer for creating and maintaining an online community. Making communications naturally flow between your business and your followers is their specialty.

Using These Social Media Tools
Now that you have these new painless 5 social media tools at hand, you can start following my recommendations today. Tell us about your experience with these apps, or other social media management tools.
Share and comment below!
And if you have questions about our social media solutions, please don't hesitate to contact us.
We'll be delighted to help you growing your company and free you from many social media headaches. We have solutions for every business size and need.