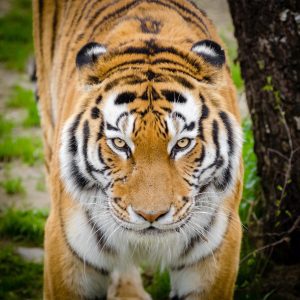 As a fierce entrepreneur, you're fully aware of the importance of a killer social media marketing strategy. So, you've already created a professional Facebook account, even an attractive LinkedIn Showcase Page.
You can also be found on Twitter liking the latest news, double tapping on Instagram, and you soon would like to knock on the captivating Pinterest doors because all your friends pin it.
You've always been a fast learner, so you quickly understood that separating your personal accounts from the professional profiles is vital. You did this and much more. In fact, you manage yourself to run 7 social media accounts, or maybe more.
However, there's something that you lack heavily. A thing you can't buy or outsource. (Well, maybe that's debatable…)
Somehow, this scarcity is recurringly crushing your hopes of expanding the horizons of your startup. That company you created from scratch, with passion, on a low budget, through a raft of sacrifices and storms you were able to weather perfectly.
But no matter the obstacles, you kept going. Because you're an entrepreneur. You won't take a "no" for an answer.
Because you won't stop until you get what you've put your heart into.
So, let's face it.
What you don't have is enough time to devote to social media marketing. But fortunately, we do.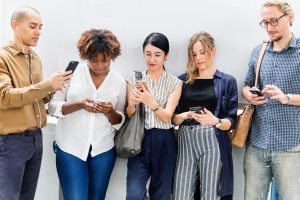 Even though you can't buy time, you can always learn how to delegate your valuable online presence to experts in the field.
And as a digital marketing agency, we completely understand the importance of your time as the scarce resource it is. Some have defined poverty as bad time management. What do you think?
We strongly believe in this explanation. It's a fascinating way to put it. So, I'm wondering… are you managing your working hours well?
So, let's admit that even though you may have some fun using social platforms every now and then, your online efforts are not taking your business anywhere at ROI level.
You feel totally stuck in the depths of social media marketing waters because you simply don't know how to swim there…
You just have learned how to float. And believe me, floating won't be enough in 2019.
Whenever you post, you get a considerable number of likes but users don't share your content much. They don't comment much either and, at the end of the day, your new clients come from word of mouth. The last is nice.
But… isn't it a pity to waste all your social media marketing potential? And your precious time? There's much more than word of mouth only.
You do want your social media presence to significantly grow this year. You want real engagement. Nonetheless, you're not sure whether delegating social media marketing to professionals is worth the money.
Let me show you why it certainly is and how you can see your life improving quickly as a result.
When you choose to delegate:
1. You do more of what you love—and less social media marketing:
When you take off the burden of daily social media posting, something magic starts happening. You actually start performing more tasks that you truly enjoy. Those things you excel at.
Picture this: You don't procrastinate any longer, you do tasks easily. And you're happy and with a lot of energy, because another person is doing what you don't love or what you're not good at. Tasks that you don't want to run drain you, don't they?
Also, if you forget about those unwanted activities you can be more relaxed when talking to customers or dealing with employees. You can think more clearly and project those positive vibes to your clients and your staff.
Moreover, you start being more creative.
Related: Here you can learn what happens when you overuse social media, especially without a clear objective.
2. With the right social media marketing choices, you raise brand awareness:
Generating, keeping, and elevating brand awareness is crucial because potential clients need to know who you are first and foremost. Otherwise, they won´t purchase your products or services. And social media marketing is ideal for this purpose. Current clients need to remember you and get a clear mission and vision.
How can you do it? A basic 50 Pound Social plan includes curated content for your Facebook and Twitter profiles, published daily, among other powerful ingredients.
These social networks have different styles and languages that we successfully speak in order to get your brand message across. We do it through a careful selection of videos, images, and articles that your followers will find relevant. All of this will take place while you're hosting a meeting or on your way to your favorite pub.
3. You actually get to see an increase in sales:
Last but not least, there's plenty of evidence of financial growth thanks to the right use of social media ads. From cosmetics to education platforms, revenue can get really bigger when running suitable Facebook campaigns. That means matching the right kind of content to the right kind of people – your target audience, your buyer personas.
I know you want to see significant results. So, for all the ins and outs of some success stories, you'll enjoy reading these four real ROI tales.
And if you decide to go with our premium plan, monthly Facebook ads will be included, among other advanced features. Launching advertising campaigns requires a complex process of analysis of demographics, behavior, and location. Our aim is, of course, to capture as many new followers as possible. Also clients who are looking for the solutions you have to offer.
But, if you´re still not sure about the life-changing impact of delegating your social media management to 50 Pound Social, you can check how many hours a day you spend on your mobile doing digital marketing on your own!
We'll be glad to help you grow. Because we offer a package for every stage of your business and financial situation. Social media management doesn´t have to be overly expensive. With 50 Pound Social UK, you can finally forget about social media headaches.