Do you always post the same type of content? You find yourself liking and sharing more than dedicating time to content creation because you don't know what to do, or how to do it well.
Your content problems are over. Today, I'll usher you to the ins and outs of social media posting with 7 painless ingredients to add to your digital marketing stew. Social media content creation shouldn't be a crisis, it's so much fun!
You just need information.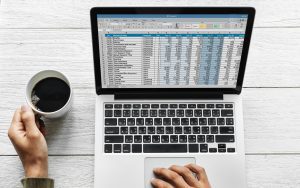 First, we're going to distinguish content creation from content curation.
When doing content creation, you're being 100% original. We're talking your own text, video, images, it can be any format as long as it is totally authentic. But, if you choose to curate content, you carefully select spectacular pieces of information that are relevant to your followers.
Curation is not an easy task. In fact, it can take more time and effort than creation. Cause you have to truly be able to place yourself in the shoes of your target audience.
Presenting content in an appealing way to get your followers' attention is a delicate mission.
But, imagine you own a pet shop. You come across a blog article about how healthy is to have a pet if you live alone. You share it on Facebook with a comment that says "We sell the cuttest dogs ever. If you don't believe me, come see them for yourself."
This is an effortless thing to do. Especially on Twitter, which is the most news-oriented social media platform.
So, are you ready to dive into my full 7 content creation ideas?
1. Behind the Scenes
Picture this. You run your own beauty saloon. Every day, you arrive 30 minutes before you open. (Sometimes more).
You and your secretary have some coffee while checking everything's in order from the evening before. That energetic song on the radio charges your batteries for the intense upcoming day. You find those extra minutes to try the lattest spring colors on your nails.
It's really fun, you're laughing and relaxing before your first appointment arrives. You take a casual selfie because you both know you're gonna be busy. And it's your latest Instagram story.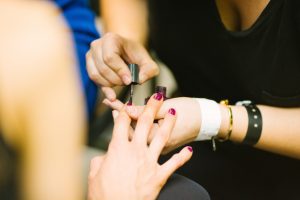 Epic content creation.
That's a behind the scene, a growing marketing tendency among small, middle sized and big companies. All over the internet. Have you already tried yours?
You don't own a beauty saloon. I'll give you a completely different example. This company shares a post with all the books they consider their employees should read.
Isn't it super inspiring and original?
2. Quotes
This type of content is highly appreciated, especially in times like these, when everybody needs a little motivation or inspiration. So, you can look for remarkable phrases from a celebrity, or maybe a philosopher. But it all depends on who your audience is.
Also, you could create your own quotes to resonate with your audience! Why not? You don't have to be Einstein.
Did you know that Instagram is full of successful quote-only accounts? Of all kinds?
3. News in the industry
This is very important to show your clients and potential customers that you're an authority in your field. If you sell meditation retreats, you can share news about the benefits of a daily mindfulness practice. Or you can inform your readers about the ancient origins of meditation.
4. User-generated content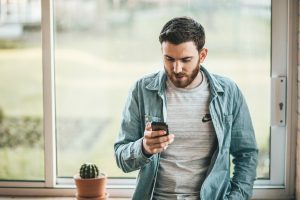 This can help your accounts grow significantly. A user makes a post talking about your products or services. It's natural, real, and it can give you a lot more visibility.
Maybe you can ask someone to do it for a start. The real thing is that customers do this spontaneously because they need to spread the message of what you do.
Consumer behavior is changing. If you want to now more, you should check out this post. You'll understand the basics of how to take advantage of these new tendencies.
5. Live events
I love this one. You can post different types of content in connection with live events. If you attend them, it's the best you can do because it gives you credibility.
It shows you are interested in the latest trends of whatever scene you work in.
Maybe you don't have time to go to those meetings but you can share a calendar with your followers, anticipating all the events in your area throughout the year.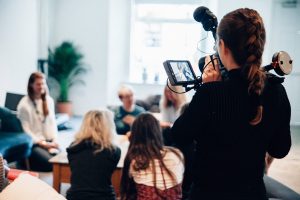 You can do this only with one post, as a schedule, or maybe you can choose a day of the week and that day (let's say every Tuesday) post a different upcoming event, or comments about past ones.
You can think of face to face or live events. Also, it can be a combination of free webinars, conferences, seminars, intensive courses, parties, workshops. There are a lot of engaging options going on!
6. A journey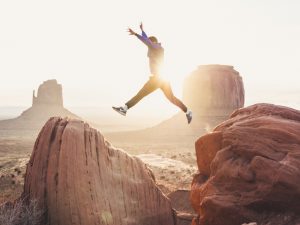 The internet is full of these kind of stories. The idea is to invite the client to see and understand the whole transformation a person or company went through. From point A to point B.
Point A has to be an inferior situation than B.
An example of a journey is, for example, sharing the real tale of how you quit the 9-5 to run your own business. Now you make more money, you do more things you like, and you manage your own time.
More ideas about journeys? You can tell the story of your client or you can tell your own. Both are valid and interesting.
Why? Because people simply crave for a good story. And if they're real, they can never be boring.
7. Video
We recently talked about how video is a much more powerful content creation tool than image. Even though you can always share other users' videos, I really hope you find the time to create your own video content.
Cause in the long term, original video creation is going to bring you better results than just sharing.
To Wrap it Up
Now that you have these 7 ideas to apply to your content, you might give some fresh air to your accounts. But I know that social media is really time consuming.
That's why you can forget about social media nightmares, for good. Don't you need more free time?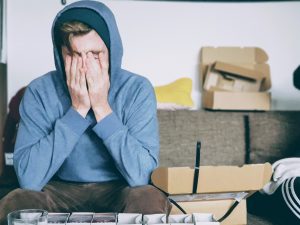 50 Pound Social offers you accessible social media management.
In less than you can imagine, we'll give you a magnetic online presence.
Check out our painless plans for every need and budget!
Start a new digital marketing chapter today!