Are you finding it hard lately to be recurrently active on each and every social platform? You know you can't simply be out of the social media game, no matter your line of business. However, a bedrock digital marketing strategy needs much more than just sharing a post multiple times through all your accounts. Each social media channel speaks its own language, and we're going to explore here why and how they work. This way, you'll be able to use them to your advantage: avoid running out of content or sounding awkward again with these tips!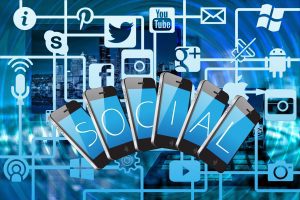 The Basics
Instagram is definitely not Twitter, and LinkedIn is not a kind of Facebook. Although it sounds obvious, each social network has a unique set of codes, rules, do's, and don'ts. They were all created for different purposes and that means users must share content accordingly. Audiences show different responses in each social media channel because the way users engage and interact is different. You can think of social media platforms as music bands – each one has its own public and their crowds rarely mix.
This doesn't mean you should choose only one social media platform and stick to it. On the contrary, diversifying your social media presence using as many channels as you want is positive, as long as you have a clear purpose in mind. A sound content strategy needs to be aligned with the uniqueness of the language each network speaks.
As a general principle, you should always bear in mind that – since you're intending to promote a business activity – your behavior in social networks should remain strictly professional. Always try to omit personal pictures and sensitive information – and this includes that high school old e-mail address!
If you're still going to share personal information through social networks, keep the business and personal accounts separate. You won't regret it in the future. The same applies to different working projects that can somehow be related. For example, if you're trying to sell both cooking lessons and customised cakes, try using different accounts but at the same time, link each other. The message will be clear but at the same time you'll increase engagement.
Twitter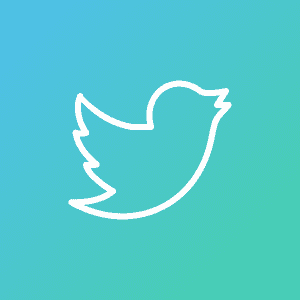 Did you know that Twitter used to feature 140 characters before doubling its limit? Anyways, users are still keeping it short and sweet. In fact, the shift from 140 to 280 characters hasn't even caused users to tweet longer messages. This social network is perhaps the most wonderful example of written minimalism: every time you think of Twitter think "the less, the better."
So, where does the real challenge in the world of the little blue bird come from? The trick with Twitter is just to express a lot in just a few words. This is an extremely fast-paced environment. What does that mean? You have to send a lot of messages to survive and be seen.
Moreover, it's highly important to remember that tweets that include images or generated Twitter cards to have more chances to engage users than those lacking visual support. Did you know that you can include up to four images per tweet?
LinkedIn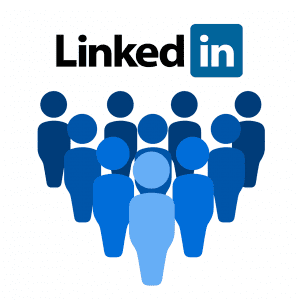 The case of LinkedIn can be the opposite of Twitter when it comes to length because literally, the more is the merrier. That doesn´t mean you should be following anyone and everyone on LinkedIn; not at all. However, if you decide to write and share articles on that social site, an increasingly growing trend, chances are to engage more readers if you write longer pieces.
Why are articles so important on LinkedIn? People can know more about your vision, mission, and values, or you can show them how informed you are about the latest trends in your niche. When we talk about long pieces, think 1800-2000 words per article. LinkedIn users are hungry for information. However, keep your posts or articles easy to read. If you happen to want to find out more about what´s considered readable and what's not, the Flesch–Kincaid readability score will provide you with full insights.
Instagram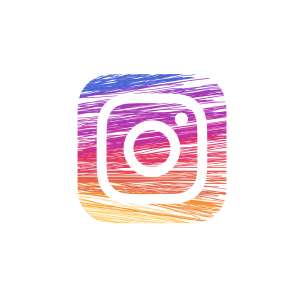 Here it's all about the pictures, and the filters. Using more than fifteen hashtags is directly considered bad form, so handle those with care, but you can use up to thirty. A combination of specific hashtags in your field with common trends like #mondaymotivation should totally work. The audience of Instagram is severe when it comes to judging the beauty of a picture. Only post sensational images, there's no grey areas about this. If you are having doubts whether a picture looks beautiful or not, don't post it. Look for a better one.
And you might be thinking now… but how can I provide constant stunning images? Fortunately, there are plenty of websites out there that offer free high-quality images to download as long as you thank or credit the photographer.
One more tip: The tendency is that shared images are getting smaller over time. It seems like in the social media world, large images are losing attraction.
Instagram is also a lot about stories. Why are these so relevant on Instagram? They last less than a regular post and that is precisely what provokes the curiosity of the users. Stories make your account look more alive and it´s a super simple way to post a different line of content in the same account. For example, some brands use stories to sell products, others to showcase a service or real-time events, while they keep running their usual content on regular posts. Instagram stories are much more attractive when they include slideshows with a lot of pictures.
All in all…
If after reading this article you're still overwhelmed by the social media arena, stop worrying! Use your energy in tasks that matter the most to your business and delegate your social media presence to us! Our specialised team can elevate your brand simply (and affordably) and you won't ever have to community-manage yourself again. There's a digital marketing plan for every need, no matter your niche, or if you're selling products or services. From £50 a month, we'll take care of it!
7 things to remember!
#tweetshortbutsmart
#sellthroughinstastories
#writelonglinkedinarticles
#highqualityimages
#keepitprofessional
#limityourhashtags
#bereadable