Passion may definitely lead you somewhere if you want to embark on the adventure of managing your own business. But, it's certainly not enough to flourish. Original ideas are also super valuable at these times, but rarely useful without proper execution plans.
Today we want to share with you the seven traits every fruitful entrepreneur must have in order to succeed in the business arena. What do you think?

1. Self-confidence:
You need to strongly believe in yourself and your ability to achieve your dreamed goals. No matter what. Otherwise, it'll be hard to transmit trust in your product/service to your future clients.
If you don't know where to start, you may know the phrase "Fake it till you become it."
It truly works. Here's a scientifically backed up step-by-step guide and the reasons why. By the way, great talk.
2. Persistence:
Some may say that this is precisely what separates successful entrepreneurs from wantrepreneurs. You have to set clear goals, we all know it. And the goals need to be—like you—Smart: Specific, measurable, action-oriented, realistic, time sensitive.
But, can you really focus to achieve them, taking actionable steps every day without deviation or excuses?
If you're all about daydreaming and writing perfect Canva models for your business, consider starting doing more instead of living a flawless entrepreneur's life—only inside your mind.
If you treasure notebooks with vivid descriptions of your dreamed architecture studio but still hold on to the 9-5 grind, doing a job you hate for people who don't care, you may be a wantrepreneur.
And there's nothing more frustrating than being a wantrepreneur and mentally living a life that you don't have in the real world.
But we don't want that for you. Instead, we want you to take real action towards your objectives and dreams so you can live an entrepreneur's exciting life.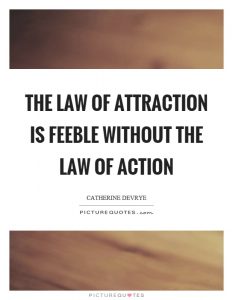 Note: The life of a business owner is full of setbacks and problems that need creative solutions to be fixed. And it's not seamless at all. It's all about discipline, hard work, trial and error, and planning.
But it's also about rewarding results, viewing your plans turned into material reality and wisely reflecting on what went wrong to fix it and do it better next time.
With no regrets.
3. Long-term thinking:
Although there may be some improvisation to entrepreneurship, if you want a business to triumph, you'll need a clear plan to follow. You can always change details according to the results of your day-to day. But you need to know which way you'll be heading.
If you have a lot of different ideas and you don't know how to apply them all, focus on one thing, taking some concrete action about it. If you can't execute the idea, just let it go. As we said before, ideas have little value unless they're executed correctly.
Moreover, in order to succeed as an entrepreneur, the anticipation of potential problems is a true asset because it can minimize their impact.
4. Creativity:
The ability to think outside the box is vital. In times when sometimes everything seems to be already invented, creativity comes to the rescue in the worst times. Maybe you use it to solve problems or do to that tweak that can change the whole course of action, leading you to a satisfactory outcome.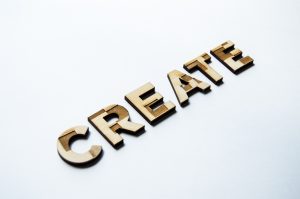 5. Grit:
Getting out of the comfort zone will be repeatedly necessary if you want to succeed as a business owner. Doing things in spite of fear will be common currency. Maybe you started your own project but you got stuck and you feel you can't move forward anymore because you're afraid of certain things.
So, why not doing something this very week to start overcoming those obstacles?
If you want to know about the benefits of having grit as quality, there's an interesting study to understand how it works.
6. People skills:
Are you an effective communicator? A good leader? Can you tell your employees what they are doing wrong without hurting them? Are you ready to tolerate cultural differences?
In a growing globalised world that needs cooperation to do business, soft skills are extremely necessary: Empathy, leadership, and active listening are high demanded abilities. Good news is, if you lack them, you can put them into practice and improve.

7. An audience on Facebook and Twitter:
By the end of last year:
Facebook had 2.32 billion monthly users

Twitter had 66 million monthly users
These numbers speak for themselves, right?
Are you keeping track of all the ins and outs of these massive social media platforms?
With increasing competition in your niche every day, mysterious algorithms getting incredibly sophisticated, and less and less time available to run a lot of errands… how much quality time are you devoting to your social media profiles?
Have you carefully thought about your ideal customer before setting up your profiles? Or you just threw a logo, some hashtags, and a video every now and then?
We're sorry to tell you. As it is the case with passion, it's not enough.
Because you need more quality content and an intense frequency of posting to be truly seen and trusted. You'll also need a clear target audience. And there's more: Google likes long-form content.
And the longer the content, the better. Yes, a blog will also do the trick.
We know that you're an entrepreneur full of energy and passion. But you're certainly not Superman and you need to fulfill core tasks to have your startup running like clockwork. (Not to mention still being on the 9-5 and kickstarting your own business.)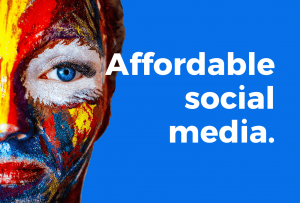 Don't panic. We have the ultimate social media marketing solution for any case.
Whether your company is small and you're on a tight budget for marketing campaigns. There's a basic plan for you. Or maybe you're a seasoned executive with a more generous amount of money ready to devote to digital marketing efforts. There's a deluxe plan for you.
Trust 50 Pound Social. Invest your time and energy in doing more of the things you really love. Our passion is online marketing.
What's yours?
Tell us below!