KPI stands for "Key Performance Indicator." You've probably heard about the concept of metrics before. KPIs are, in fact, marketing metrics, but instead of offering general data about your audience (for example their age range), a KPI is an extremely specific measurable component that you will be using in order to assess the effectiveness of your marketing actions.
When we talk about general metrics, you can notice these on a business Instagram account, for instance. It's easy to identify the age of your audience, how many impressions a post had or what's the best moment to post every Wednesday afternoon.
This information, of course, is really helpful because you can highly improve your practices – and think more about your customer personas to offer them better content each time.
However, KPIs go much deeper into the matter because they quantify the success of our marketing actions. An example of this would be assessing an e-mail marketing campaign aimed to generate 80 high-quality leads.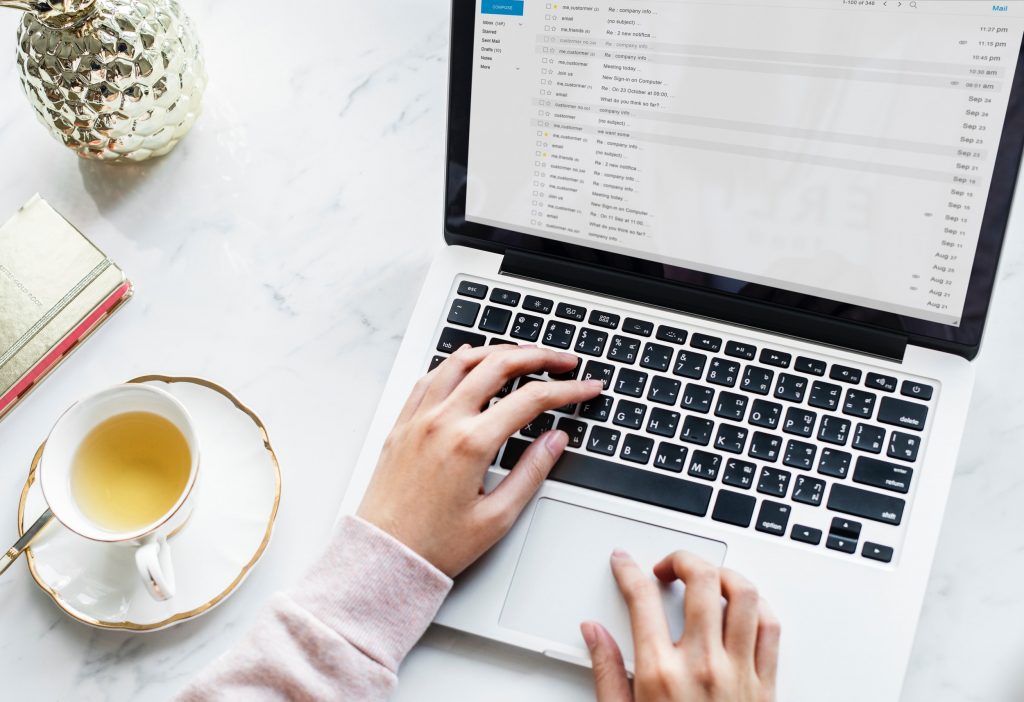 As the world of KPIs is immense, today we are going to focus on three major aspects you should be measuring for the benefit of your company:
1. Conversion
Conversion goes much beyond a completed sale. Although buying something from you is undoubtedly the ultimate conversion you want, from the B2B marketing point of view, there are several actions that can be considered small conversions.
Some of them:
An e-mail opening
A subscription to your newsletter
An app download
A survey filled
A whitepaper download
An e-book download
These types of actions are usually triggered by:
landing pages (a single page where the user arrives from a website/add and has only one objective)
your website
an e-mail marketing campaign
So, a KPI for conversion will be telling you how many users took the initially desired action out of the total people you reached.
For example, from 1200 users reached by your e-mail marketing campaign, a solid KPI will show you that 120 actually downloaded your e-book.
However, it's easier said than done. Making conversions happen needs a lot of skill plus a smart strategy.
So, here are two basic questions you'll need to ask yourself first:
Who is the buyer persona I'm intending to convert to?
What do I want to convert them to?
It's not a coincidence that within the realm of conversion, there's such thing as CRO (Conversion Rate Optimisation). CRO means taking certain steps to raise the number of website visitors that will perform your desired actions.
These steps (which in fact, make up a whole system) range from optimising your website design to ensuring that the customer has a personalised buying experience that makes them want to buy from you again.
CRO started in the early 2000s when the ecommerce boom took place, and nowadays
almost 60% of internet marketers consider CRO crucial for growing an online business.
2. Brand awareness
There are a lot of ways to generate brand awareness. So, as you can imagine, the vehicles you choose to make your company stand out from the competition are going to define the kind of KPIs you will be using to measure those specific actions.
Some of these resources can be:
webinars
podcasts
e-books
whitepapers
tutorials
videos
blog posts
And that's why having a clear marketing goal prior to any content related action is vital.
Social media is certainly one of the foolproof paths to make users notice the existence of your brand – and definitely a cost-effective choice for startups. However, reaching the right kind of people on social media channels is not that easy due to the high competition you can find out there.
But luckily, when it comes to content marketing, most of the big social networks give you the possibility to have access to super important data to improve your efforts, like social media shares.
There is a wide variety of tools designed specifically to track how many times a piece of content was shared. One of those is Shared Count.
3. Website traffic
Website traffic is a world on its own. However, to start off with the right foot with traffic KPIs it's necessary to distinguish vanity metrics from actionable metrics.
The first include data that, to put it simply, don't show the effectiveness of your website when it comes to specific and measurable business goals.
In other words, through vanity metrics, you could gladly see that your site traffic is growing. But, the thing is, that doesn't guarantee you more converting clients.
The real challenge is to define clear business goals and apply the right KPIs that help you understand what´s going on, improve your moves and really work towards those objectives.
Even though it may sound silly or obvious, you need to define
what to measure
how to measure
why you need that data in the first place (Is it going to help you improve what aspect of your business?)
For example, rather than focusing on the overall increase of your website traffic, which is pretty vague, a powerful KPI is SQL (Sales-Qualified Lead). That means a user that has passed the engagement stage and is ready to become a customer.
If your number of SQL has increased then, that shows you're on the right track.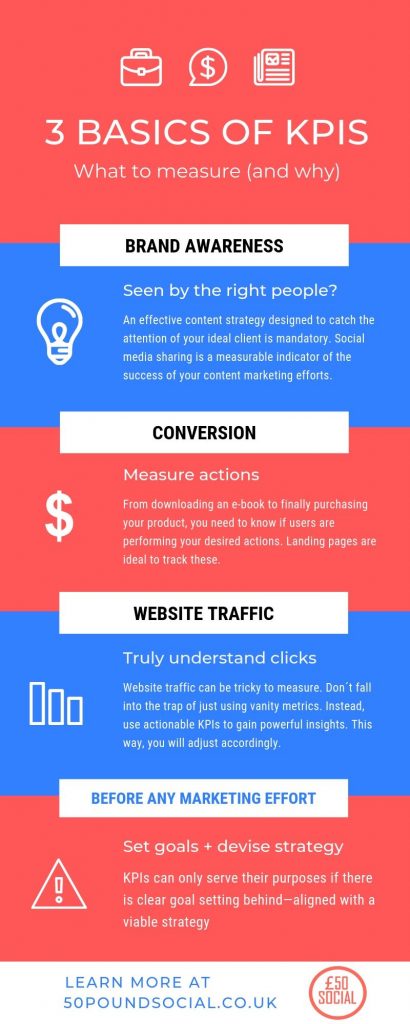 But I have some questions for you:
Do you need to kickstart a blog to increase your website traffic but you don't have the time?
You've stopped posting on Facebook every day because you just can't keep up with everything you have to do?
Or maybe you need to embrace Instagram? Cause you don't want to miss such a big marketing channel…
No matter whether you have to:
seriously improve your community management practices
run an effective Facebook ad campaign
increase engagement with appealing content that is relevant to your audience
redefine your demographics to sell a new product
50 Pound Social can totally assist you with effective digital marketing solutions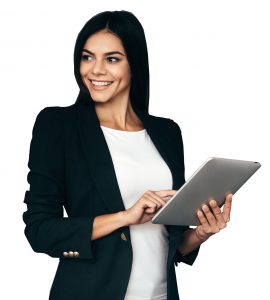 There are three different featured plans for every need and marketing budget.
Check them out here
And if you happen to run a beauty salon, this special offer is especially for you. Don't miss it!