There's room for absolutely everybody on Instagram. But the competition's fierce there. One of the main digital weapons to survive on this platform is definitely the stories, which are proven to be more successful than just static images.
No matter how beautiful they can be, or if you got the hang of filters.
In fact, to beat your competitors on this particular social network, you'll need a combination of different elements flowing together towards only one goal. Engagement.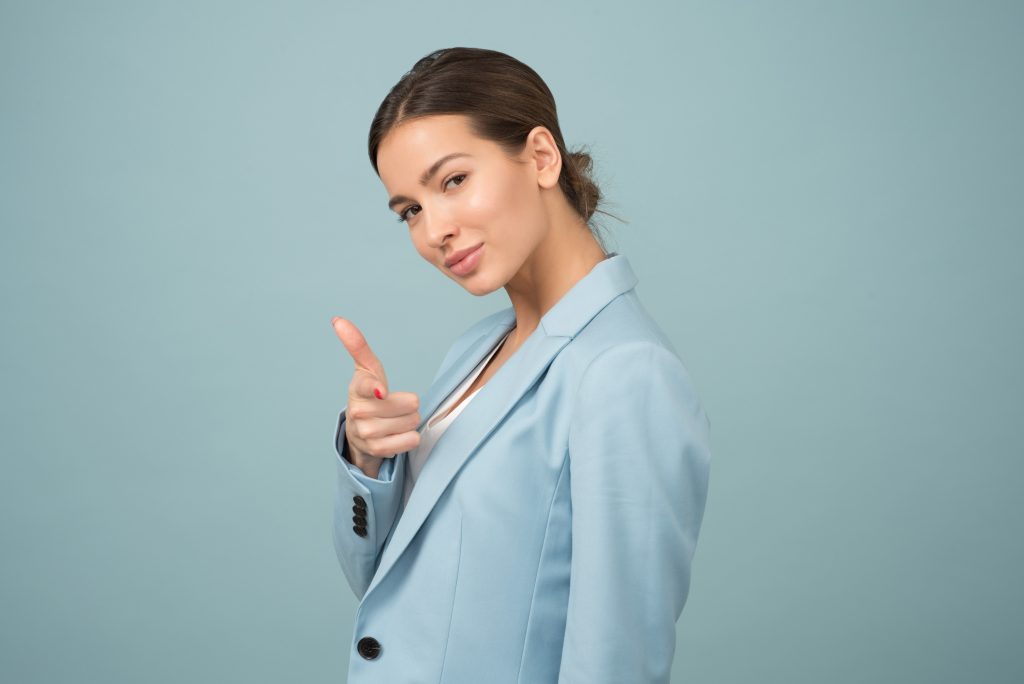 Those ingredients include, for a start:
This is paramount to trigger the user's curiosity about your company, as well as to drive traffic to your site. A website shows that you're serious about your business and you're professional – apart from being an excellent way of selling products if you decide to go ecommerce.
You shouldn't overcrowd your bio with those. Just include the most important ones! Your profile has to be readable. You can access tools like Tag Blender or Best-Hashtags.com to see what's trending. The same applies to your posts. Too many hashtags will always look scruffy.
A brief, clear, yet attractive description of your product/service:
Users who are not familiar with the brand must understand immediately what you have to offer. So forget about confusing or ambiguous information at this point. Be direct about how you're there to solve your followers' problems.
Here you could include @a partnering brand, @an influencer, or maybe a @brand advocate. These may not apply to all brands (or better said, to all stages of business) but it's an interesting resource that gives more power and authority to your company. Another popular move is to include a tag to the CEO account/co-founder account. And vice-versa.
Within the Instagram story realm, first, there's something key you should take into account.
The more stories, the better. As simple as that.
Stories make your profile look alive, so the more you update them, the more visible you'll be to other users. But don't forget to include regular posts in the mix.
So, a sensible idea can be to include microcontent in the same story, like different shots or videos of the same moments. But divided in mini-moments. That'll save you a lot of content planning time because you won't need so many different ideas.
Now, let's pay attention to these five accounts which are different in style and niche. Yet, they all have something in common: they're certainly using story highlights to their benefit.
I really hope you can pull it off too! There are a lot of creative ideas to ignite your stories.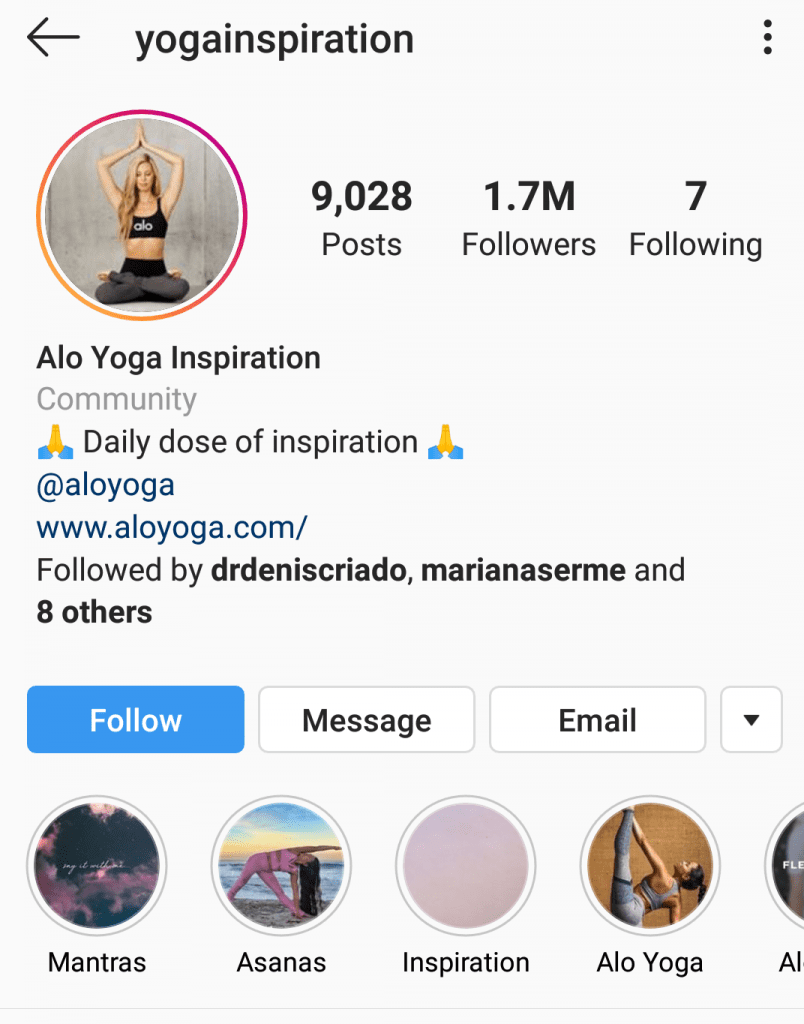 Yoga is a hot niche nowadays. However, this account managed to distinguish itself from the rest of the yogis with pretty awesome story highlights. As you can see, there are mantras to begin. You can notice several positive phrases that you can repeat to yourself.
Asanas are yoga postures and this account chose to explain first the meaning of each asana in tandem with the benefits it brings to your body and mind.
Finally, in the inspiration section, they give you tips to, for example, set up a special meditation space at home. Namaste.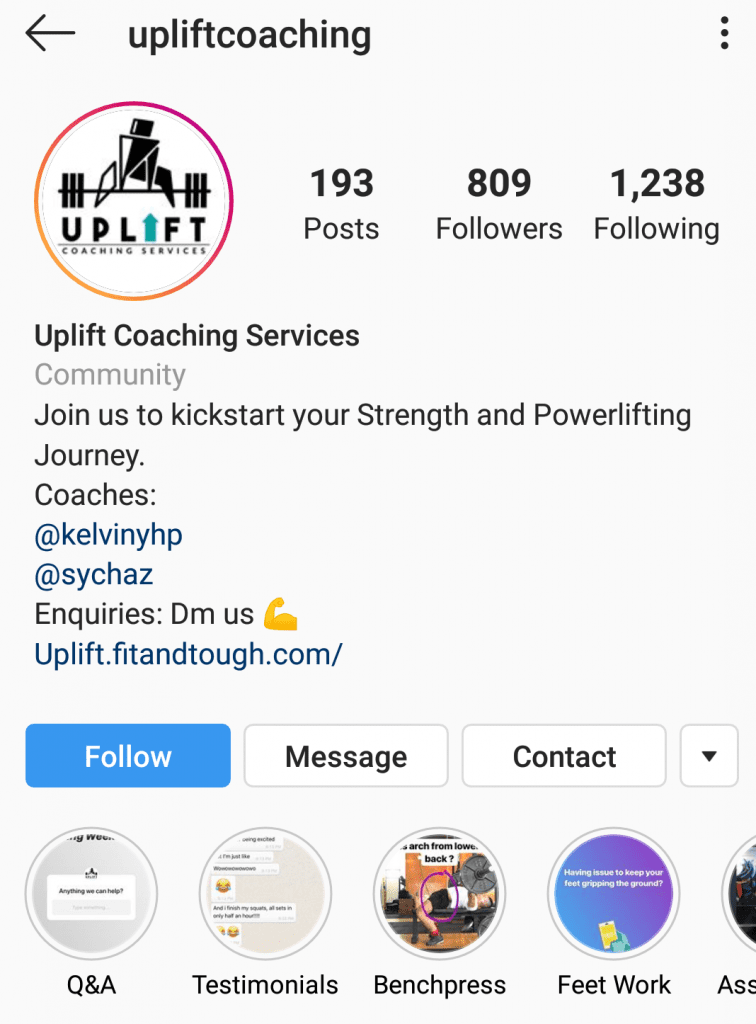 This account uses a classic highlight move which is Q&A. Followers can ask questions during the weekend. Testimonials are a great idea too since new users need a lot of social proof to trust a brand.
This company used a real whats app conversation with a new client excited about doing squats. Well put.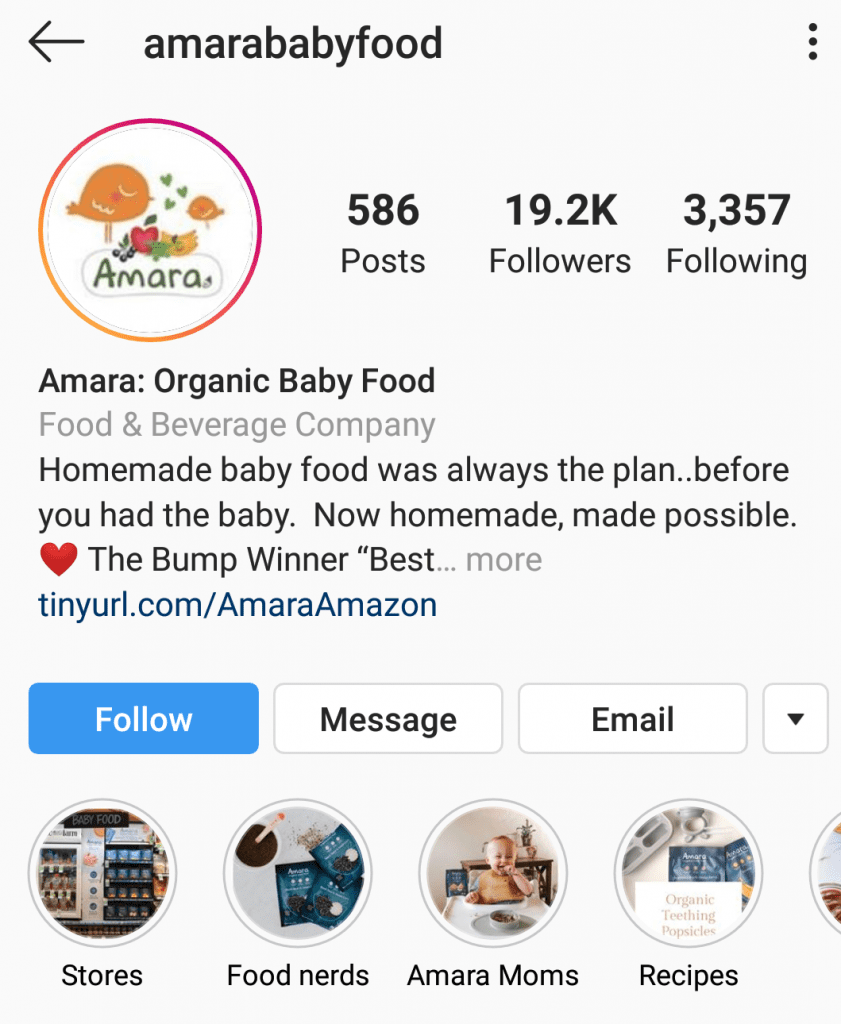 This Instagram profile makes a typical use of highlights in the food niche. Those are recipes and user-generated content, in Amara Moms. What´s interesting about this brand is that in Stores, you can see all the shops where you can get their products.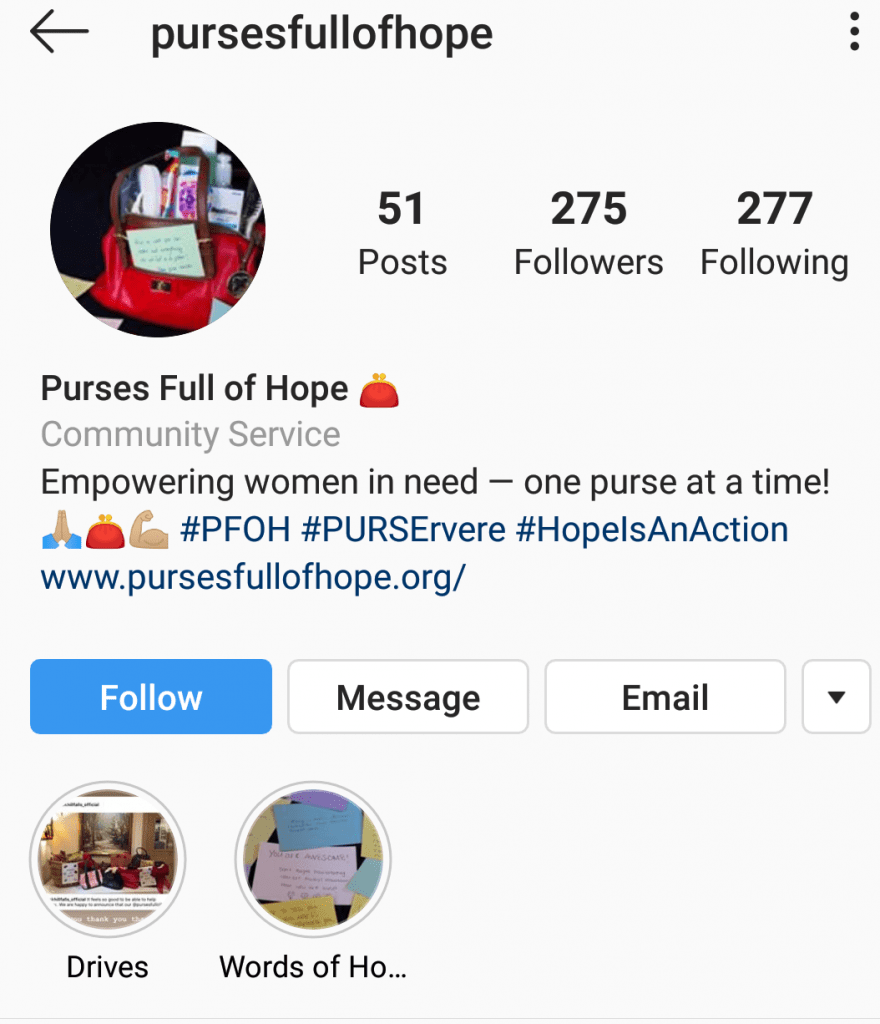 With just two highlights this profile includes a lot of engaging content. For example. in Drives we can find different important moments for the company. From donations events to a weekly meeting with Fox communications and marketing team.
On the other hand, in Words of Hope there are inspirational quotes and phrases for women. Also, they tag celebrities who the team admires, like Lady Gaga. And they include typical motivational hashtags, like Monday Motivation.

This is a very common aesthetics for your story highlights. The icons of the same color are really easy to understand, they look cute, and what's more, they are perfect for minimalist designs. It's common to use this tactic to show your different services and products.
In this case, the brand divided them into real parties, party ideas, and BTS.
In real parties, they feature different clients making use of the products in actual events. When you click party ideas, you can find customised products, like car themed bottles and princess hats.
The third highlight, the behind the scenes, is a fantastic idea to show what's happening beyond the final product. You can see here, for instance, the staff with costumes and showing the packaging process.
Now it's your turn to get the audience hooked. What are you doing with your Instagram? Do you have interesting stories? What are you showing in your highlights?
Wait a second.
Instagram is not your thing? You don't have time to do all of this? Or maybe you have time, but no creativity.
Don't worry. Social media marketing is definitely our thing.
We can help you by posting on your behalf 3 times a week on Instagram plus giving you:
Daily curated posts on Facebook, Twitter, and LinkedIn
A content strategy designed specifically for your goals
Self-promotion
A solid content mix full of images, videos, and articles relevant only to your audience
A weekly premium post for your blog (600 words)
Facebook ad campaign management
Priority customer support
And much more. Enjoy our deluxe plan now!
You can check out our other services like community management and blog only here.
Embrace the power of affordable and high-quality social media management.
Say bye-bye to digital marketing migraines and see your business grow.