People are spending 80% of their free time on different social media platforms – especially millennials and centennials.
(And middle-aged users are not that behind those numbers)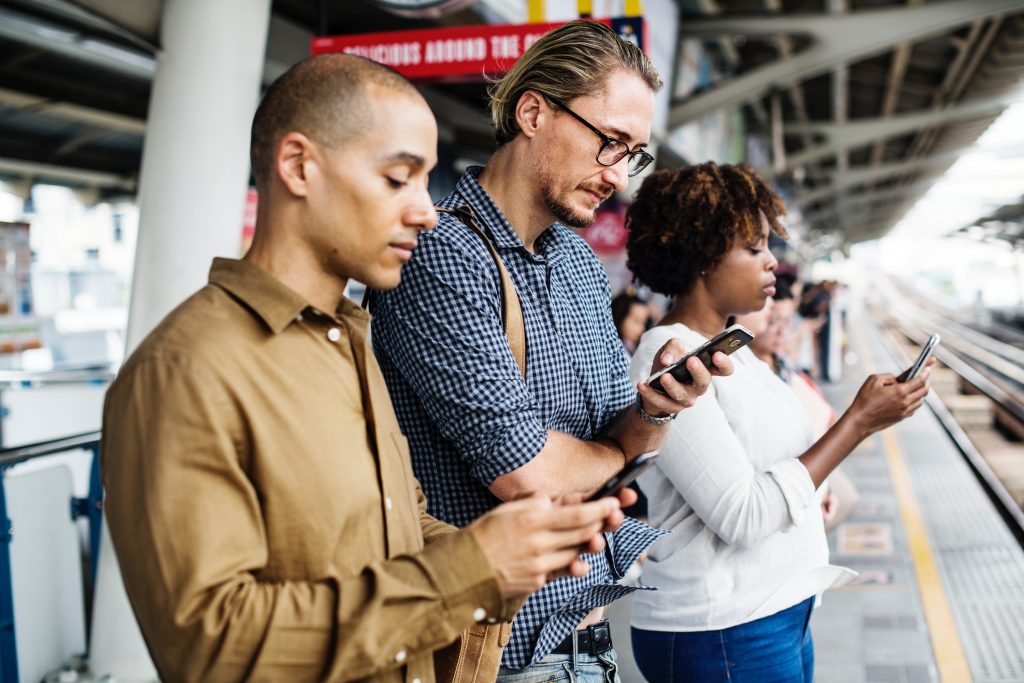 That's like living most of their lives behind a screen.
The bright side of it as a businessperson is that you already know where to find potential clients.
There's no mystery as regards where to put out your online bait. However, as time goes by, catching an audience's attention (and actually turning leads into converting customers) is getting more difficult, so the how is precisely what begins to concern us the most.
Not to mention that consumer behavior tendencies are super dynamic and rapidly changing all the time.
What's trendy today may not be trending tomorrow.
Undoubtedly, social media has come to revolutionise not only the way we communicate, but also the way we shop. So, it's inevitable that as a smart business owner you feel like you should adjust to these changes accordingly so you don't fall behind. The phrase "disrupt or be disrupted" comes to mind more times that you'd like to admit.
And that's stressful because, mainly, your time is limited, and your resources too.
Sometimes, choosing the right digital path can be overwhelming and it's ok to ask yourself from time to time if you could be doing better or if your social media practices are being effective to get what you want.
Because at the end of the day you want recurring clients, new customers and new challenges to expand your business.
But today, I'm going to share with you three different yet useful online tools to make your social media posting journey a little bit simpler:
1. Canva
Both text and image must always be aligned for social media success. Superb text without an attractive design is nothing. And viceversa. So, Canva comes to solve some of the issues when it comes to the beauty and looks of our social media posts.
With this huge online image editor, you can become a competent non-designer designer.
You can choose among a wide variety of designed templates, and most importantly, sort out your graphics according to:
Social network: Instagram, Facebook, Twitter, LinkedIn, Tumblr, Twitch, Google+, and the list goes on…
Content format: Infographic, banner, story, cover, logo, and so on and so forth
Theme/Topic: This is a super time-saving feature because, apart from being able to choose designs among several topic-related templates, when an important date is coming, you will find graphics for all tastes. This way, it's a little bit easier to be ahead of general dates like holidays and save some time to posting on key dates in your niche or for your company.
But, if you happen to be really into graphic design, you can also choose to create a graphic from scratch adding your own elements.
Good thing is, there's an interesting choice of fonts and images available, plus all the most popular image formats to download your graphics when you finish working.
Moreover, it's possible to prepare your own brand kit in Canva, with:
Your logo
Your customised colour palette
Recurring images and fonts
Canva also gives you the possibility to buy premium images to insert in the graphics for a reasonable price.
Have you noticed lately that a lot of social media posts look almost the same, especially on Instagram? It's important to distinguish yourself from the rest.
2. Pocket
Pocket is the perfect fit to deal with information later. You can use this tool to read and get some inspiration about the upcoming content you´re going to curate or why not create.
How does it work? It behaves like a kind of sophisticated bookmarker (even though Pocket is not a bookmarking service at all).
The app allows you to save a webpage for later reading in a cloud-like list. Whichever device you're using, you can surely open Pocket and thus, your saved links. And you can edit, reorganise or eliminate the websites as you please.
This app is fast, simple and it can help you win the battle against forgetting things you quickly saw on the internet.
Pocket's ideal for scrolling stuff when you´re killing some time and reading it later when the proper moment comes.
Pocket tip: Use this app for saving websites about only one topic. This way, you can totally make sure that all the information about one specific area is together in the same place – and you will be able to focus more when you later deal with it.
3. Repost
Reposting is a smart Instagram move. This way, you'll be kind of "quoting" the photo of another account. However, reposting is a practice that you should handle with care. Since the platform doesn't offer the reposting function on its own, you have to do it through a third-party.
That means, you'll have to repost through:
Facebook
IM
Copying the URL
Or tweeting the piece of content
Apart from that, it's advisable (according to common sense netiquette) to let the other account know that you want to repost them, instead of just doing it directly on your own.
For reposting, you can try the app "Repost for Instagram", which is simple to use and has high reviews.
These online tools are amazing. They can totally simplify your social media routine, minimising the time to think of stunning graphics or scheduling Facebook posts ahead.
It's great to use social media channels when you jumpstart your business or if you enjoy publishing your own content.
However, social media management is a really complex side of your business that can bring you a lot of ROI if done well. Dealing with aspects like
demographics
analytics
lead generation
the preparation of a Facebook ad campaign
content curation
content strategy
is no easy task. There's no time for everything.
And posting social media content on your own can get frustrating in time. Because it will bring you zero results if you don't know what you're doing.
And wouldn't it be awesome to get new clients with less social media struggle on your front?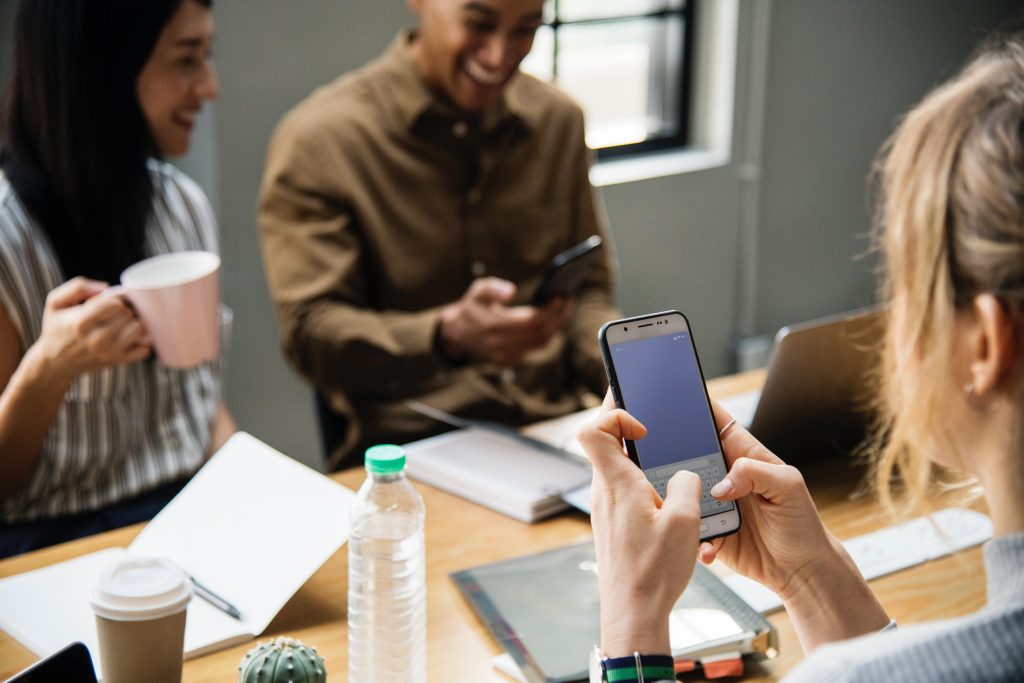 With 50 Pound Social, true engagement is just one click away.