As an entrepreneur, you surely find yourself doing things you never imagined. (For better or for worse!) And I bet digital marketing is one of those multiple hats you wear.
Every. Single. Day.
Online marketing is a vast universe, to put it mildly. However, there's a fascinating shortcut I want to give you. Unexplored to many newbies, landing pages can simplify the sometimes winding road to online success. And can skyrocket your sales when done the right way. Do you happen to have…
A special announcement to make?
A webinar to deliver?
An e-book to share?
An online course to sell?
So, you definitely need a landing page. Maybe you don't even have a final product or service ready. You only have a good idea. But, you certainly did your homework!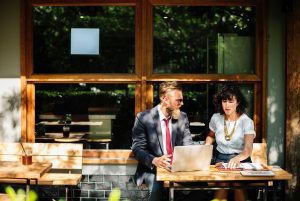 You already thought carefully about your ideal customer, right? You know what they eat, which films they see and how much money they make. And maybe you have even heard about the magnetic concept of buyer personas.
If you can already picture them clearly in your mind, you should have a landing page. Start putting yourself out there! Building trust with your future clients is a complex process. It takes a raft of time, patience and energy.
But a landing page can make the journey painless. And there will be nobody after the extra mile.
But wait! Are you crazy? What´s this landing page gonna be about anyway? 
I already have my own website with my bio, contact information and everything. That should do the trick!
A website is smooth. But…a landing page? Hypnotic.
Why is it different from a regular website?
Your landing page is all about a small gift on your front. Only one thing.
And no distractions.
You will show off a little bit as an expert in your field. And in return, you will save something of true value—an epic e-mail address.
And what does an e-mail address have to do with a landing page?
A lot, my friend. Follow me here:
If you want to build an online audience, first enchant them with something valuable for free. And when you have a solid e-mail list, sell them your products or services. It´s a proven method.
Test, rinse and repeat.
Don't get me wrong. I know this won't happen overnight. And I know the path is not as linear as it sounds.
But, today, we'll focus on the baby steps of landing pages – the software you need to actually create them!
Here are three basic tools to jumpstart your landing page in 2019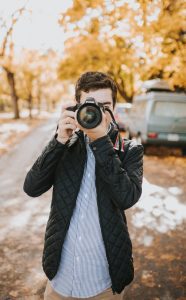 What´s best, all of them require zero coding skills or a huge budget. Although these three allow you to throw a jaw-dropping landing page to the online galaxy, they somewhat differ in their particular features.
Let's see which suits you best:
Web hosting may be hostile. But with this tool, it's not a big problem anymore. Instapage offers an attractive 14-day trial, like many other paid services in any niche.
The amazing news is, in 14 days you can collect a remarkable amount of e-mails. Remember we talked about giving something for free?
That's called a lead magnet. And it's an optimal resource to build trust. It doesn't have to be a 57-page e-book.
Nine pages will do. Or three. I mean, you'll have to be creative (and genius) enough to put a lot of value in just a few pages. But you can pull it off! You've already founded a company.
How to create an e-book? Try this one. It worked well for me.
Going back to our landing tools…
What's so charming about Instapage?
I just don't know where to start. This wonderful thing allows you to run what's called an A/B test. That is, launching two versions of the same landing page. (They may differ a little bit in design, text, or both.)
What's more, the app analyses automatically which one is more engaging. So, it shows that one more frequently than the other.
Dazzling.
At the top, landing pages are easier to analyse at traffic level than regular websites. Jackpot!
Specially designed for giveaways and contests, you can customize these templates a piacere. This one lets you automatically integrate their service with social networks such as Twitter and Instagram. Also, with e-mail marketing tools like MailChimp.
There is, naturally, a free plan with basic resources (pretty generous I have to say) and three paid plans according to your business needs. You can upgrade or cancel at any time. No funny business.
What I like about this company is that they offer one of the cheapest solutions in the market.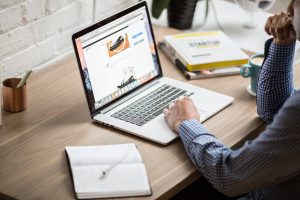 Wix has alluring templates which urge us to drag and drop. And drag and drop. (Did I mention drag and drop?).
This is maybe the most intuitive website designing tool for non-web designers. Although its main focus is still on standard websites, there are more than 100 templates of landing pages for a variety of intentions and niches.
The downside? The domain name is impossible to change. Unfortunately, you'll have to keep the name of the company before anything. The bright side? It's 100% free. And so good looking. Moreover, Wix ranks in different review sites as the best when it comes to creating landing pages.
If you want to do serious research about landing pages, Capterra did their homework. Here, you'll find more and more options with specific reviews from hundreds of users.
Conclusion
After reading this article, you know how much you need a landing page now. And a special online presence for your business. When you create your first landing page, you'll have to connect the dots. That means, sending followers from your social networks (and your regular website) to your landing page(s). And that's a whole new challenge. Another chapter. But don't worry. We've got your back.
We'll treasure your social media accounts. And your landing pages. Without charging you a fortune.
Your time is limited. Do your thing while we do ours –social media marketing. It's the reason we get up in the morning.