There's no doubt the internet is the best school ever. E-learning is widespread. There are different options to go after. And in any niche. No matter if you want to educate yourself about… pretty much anything, there's already an online course about it! Digital marketing is not an exception.
We're talking self-paced lessons and important certifications here. Even a whole university degree is available online. Today, any type of instruction is possible thanks to technology.
The most exciting thing?
You don't always have to pay for high-quality education.
Fortunately, there is a raft of excellent free online courses within reach. Luckily, you can enroll without complications or paying a single penny. And no fine print. So, going to university is just one option in the big e-learning universe. Now, studying from your house, office desk, or favourite beach is completely doable.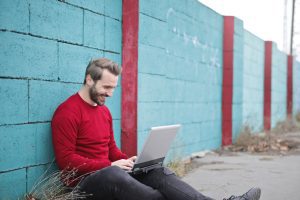 The downside?
Probably that there's a huge information overload. So, it's not always easy to focus on what you need when you want to connect the dots. This can lead to you trying to bite off more than you can chew.
Is there a fix?
The good news is you can take your time. You can sleep on your decisions and do some research. Don't jump at any new course that looks like the ultimate salvation. Instead, think thoroughly about the real value of taking that e-course. Both personal and professionally speaking.
Likewise, pursue one goal at a time. This way, it'll be simpler to craft a unique career path.
Why?
The job marketplace's changing and niching down fast. Especially digital marketing.
Guess what?
You should too. Whether you're a freelancer, still on the 9-5 or both.
Challenging problems occur all the time. Brand new issues require new skills and creativity instead of degrees. The story repeats itself in every area (yours too!)
Related to this old tale, there's something I love called academic inflation. Long story short, adjust your CV accordingly. Education is not something to leave outside your to-do list.
But I'm wondering here while having some coffee…
When was the last time YOU took a course?
Maybe it was 2002 and this song was on the radio. Students took pens to class – but not laptops. If this rings a bell, you have A LOT to catch up. Otherwise, you might have a lot to catch up too.
And, are you into digital marketing? I feel you.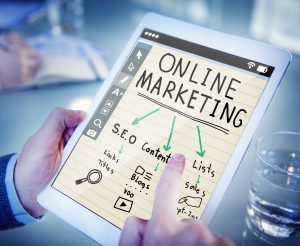 So today, let me save you a lot of time, curious entrepreneur.
We're going to explore 7 digital marketing courses. The best thing is that you can totally do them for FREE!
Some of them are for beginners, some others not. There are video courses, downloadables, and a mixture in between.
1. The Fundamentals of Digital Marketing
by Google
Opening our awesome list, the giant G offers a fresh 26-module course about digital marketing, from scratch. And there's more! It's officially accredited by the Interactive Advertising Bureau Europe and The Open University.
And how do they test you?
With a 40-question test (scary?)
If you do well, you'll get the certification (and yes, you can show off on LinkedIn!)
An overview here with interesting facts:
Super entry level
Totally free 
Video-based instruction
40 hour-training
Real-life and 100% practical approach
Prepared especially for you by marketing ninjas (not any ninjas, Google level)
2. Strategic Marketing Measurement
by MIT Open Courseware
This course is not for beginners. It requires basic statistics, probability, and linear regression knowledge. It explores in depth certain aspects of marketing analysis. For example, market structure and segmentation. You'll also need to know how to use a programme called JMP. If you are the calculator-geek marketer type, go for it! Don't be intimidated by the numbers, you can get the hang of it learning a couple of skills.
The aim of the course: Writing, conducting and analyzing a marketing research survey
Keywords: Marketing research factor analysis, perceptual mapping, conjoint, and cluster analysis
Materials: Mostly downloadables + practical assignments
Tip: There are companion courses that instead of offering instruction from the point of view of the market, they prepare you on the consumer's front (my favorite!).
3. RACE Digital Marketing Planning Elearning Module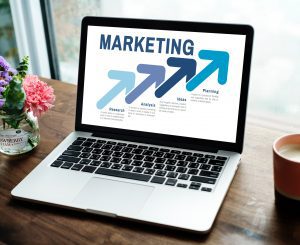 by Smart Insights
This course is not completely free, but it's still worth taking the first module without paying.
The objectives of the overall course are:
Learn how to make a digital marketing plan and budget
Set goals and know how to evaluate them
Understand the way of attracting, converting and retaining clients
Improve results by following success stories of digital marketing
The introductory module is a video that you can watch here.
The teacher is Dave Chaffey, a marketing rockstar.
4. Inbound Digital Marketing Course (Plus Official Certification)
by Hubspot Academy
This course is very popular among people who are not directly working in marketing. If you pay attention to professional profiles, you'll recognise it. The Inbound Digital Marketing Course features different teachers who'll take you through a 7-step journey. It´s video-based and rated 4.5 starts out of 5.
What´s the course about?
Seducing the customer without aggressive selling tactics
Embracing the shift from outbound to inbound marketing
Understanding the concept of buyer persona
Setting real business goals
Devising a company purpose
Learning the "flywheel model"
5. Diploma in E-Business
by Alison
This E-commerce 10-hour 
course
is primarily focused on:
Setting up a website to sell through your own e-store
Making your website look amazing
Understanding how to rank at the top of search engines
Learning how to get online customers
What you need to start this programme is a free account on the website, or you can just sign in with Google.
Now that you have all the information about the hottest trends in digital marketing courses, I hope you can make a smart decision about what to study next! Ready?
Also, I have further recommendations for superb online academies. A number of lessons are offered for free there. Some of the courses are self-paced. But with others, you have to respect strict deadlines. I've taken both types of courses and enjoyed them a lot.
EdX
Coursera
Future Learn
Khan Academy
Do you know them? Share and comment below!