Before saying anything else, the answer is a huge YES.
You can totally benefit from setting up your own social media calendar prior any posting. Why? To have purpose and organisation when publishing content. And you should!
So, no matter if we're talking about Facebook, Twitter or Instagram.
You'll definitely need a content strategy.
(But not a half-baked plan.)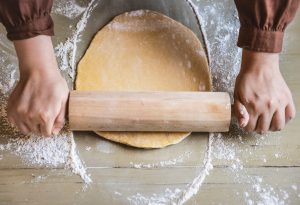 A serious approach towards your social media posts can help you elevate your business to the sky. It's important to remember that today almost 90% of successful companies rely on content marketing actions.
And there's more. Because what you can do with a social media calendar is pretty much infinite.
Some of them include:
Remembering important dates for your industry
Launching special promos and offers
Showing the behind the scenes of your company
Educating your audience on a specific topic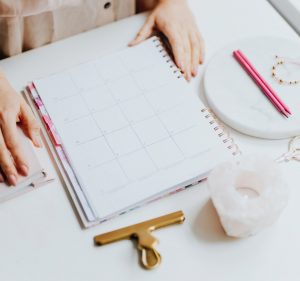 The basics of every social media content calendar:
There's a lot to talk about content calendars for social media. However, the starter of it all is an agressive marketing strategy. But how can you devise one of those?
Here's a set of core questions to ask yourself before designing your content strategy, and your content calendar as well. Also, you'll find some useful ideas and tools to simplify your content efforts on social media.
1. The why:
You need to set measurable marketing goals. If what you want is to generate new leads, for example, you should push your social media content in that direction. So, forget about improvising and just throwing some words with a nice picture every now and then.
It won't work without a clear marketing goal, and it won't work without consistency either. You can apply the SMART goals theory for your social media content:
Specific
Measurable
Attainable
Realistic
Time sensitive
2. The what:
Once you get the why of your social media publications, the what should come naturally, and more easily. No matter your goal, it's advisable to plan the whole term/year in advance to take into account
key topics and subtopics
events of your market and vertical ones
dates (for example of special offers)
people (like clients, influencers, brand ambassadors, etc.)
you'll want to include on social media.
For example:
If you sell cool sustainable bags online, you'll want to pay close attention to
green events
organic restaurants
natural hair products
yoga and meditation lessons
environmentalists
Why? Because it's highly likely that your audience will find all of the above super relevant. And relevancy can drive you a lot of sales if you execute a solid content strategy effectively on social media platforms.
3. The how:
Depending on your social media experience, you may have content scheduled:
Yearly
Monthly
Weekly
Daily
And when we talk about content, this may range from the general idea of a post, for some, to the entire written post in detail, for others.
And, according to the way you function, you'll like to have this written down or on a spreadsheet. What's mandatory is that you have a flexible structure to be able to make last minute changes and adjustments.
For instance, it's an impossible task to plan one year ahead the hashtags that are going to be hot and trendy – although you can always make your predictions!
However, by using social media management tools you can make your posting more easily, while you save yourself some time and follow your content schedule.
For example, if you use Crowdfire you can get some fresh ideas for your content calendar, apart from curated images that your followers will adore.
This way, you can save a lot of time because you won't be surfing different sites on the web for content ideas.
4. The when:
Apart from having a yearly, monthly and weekly organisation of your social media posts, it's important to get peak engagement times on each social media channel in order to publish your content at a moment of day when most people will be connected, and actually see it.
Otherwise, what's the point in preparing so much for social media?
This can get hard, especially if you're managing multiple social media accounts for your business. The peak engagement of Instagram is not the same as the peak engagement of Twitter, for example.
But don't panic! You can rely on certain tools to find peak engagement times.
Some of them are:
These digital marketing websites and apps will definitely give you a clear and accurate picture about what's happening on every social media platform on each day of the week (and, most importantly, exactly at what time).
Also, you'll have to take into account that if you're going to launch a special offer, let your audience know with a lot of anticipation. This way, you dedicate enough time to sell more, no matter if it's a product, service or voucher you're offering.
But how can you simplify your whole content strategy – and at the same time see results?
By letting 50 Pound Social UK take over your social media presence!
The benefits of delegating your digital marketing efforts are endless nowadays:
Worry less and less about your online presence:
Social media can be really frustrating when you don't fully understand it (and you don't see results). Have you found your ideal client on Facebook and Twitter? 50 Pound Social can help you analysing your demographics.
Focus on other aspects of your business:
Maybe it's sales (or management) what makes you tick. Leave social media to the specialists.
Take full advantage of our digital marketing services:

Regular social media posts on Facebook, Twitter and Instagram
Community management on the social networks above
Facebook ad campaigns
Blogs (start one or improve your current)
are just some of them!
There's an effective featured plan specific to YOUR business needs. No matter if you're a small, medium or big business owner, 50 Pound Social UK can help you with your digital marketing.
If you have questions about our services, you can always contact us for more information.