The wild west and online selling have a lot in common. If you're a small entrepreneur venturing from foreign lands that have nothing to do with digital marketing, one of the basic sales principles you will have to understand is definitely the funnel.
The sales funnel is an extremely common concept in the management arena, and it has widely extended to other areas, such as inbound marketing, advertising, and services.
So, as an entrepreneur ready to conquer the world, you need to get this whole sales funnel vibe to survive the highly competitive online realm we're in. Whatever industry you're in, a basic understanding of how a sales funnel works will immensely help you direct your actions to your specific goals. And that's why I'm here.
Today, we're going to explore in simple terms:
all the major ingredients (or stages) of a sales funnel
why you need to be aware of them to make your startup thrive
how content marketing steps into the scene to help you, in tandem with social media!
Radiography of a sales funnel
Even though the image is pretty self-explanatory, the funnel has 3 (and not 5!) major parts:
ToFu: it stands for "top of the funnel". It includes your target audience, taking into account the whole segment of users who might be ideal candidates to buy your product/service. Here, your first move is just to make your target market find out about your brand. However, it's no easy task.
MoFu: it's the "middle of the funnel". Here we find leads. These are users who are reaching you in one way or another (maybe subscribing to your free newsletter) but they're not buying from you (yet.) And they're not engaging with your brand either. That means, there isn't two-way communication between you and your lead. For some, this is the most complicated place of the funnel.
BoFu: the "bottom of the funnel", yeah. Here's where customers stay, and we want them to linger. No, in fact, we want them to go beneath the bottom of the funnel. Because under the BoFu is where we find the fans and brand advocates, but we'll talk about it later.
From the inbound marketing mindset, the 3 main stages of the funnel are directly related to the 3 important moments of the buyer's journey:
The awareness stage: People become aware of your brand's existence. It's the perfect moment to show them they can know you, like you, and trust you.
The consideration stage: Here it's vital to provide the right content to your audience, so they can start seeing your company as the ultimate solution for their problems.
The decision stage: The prospect finally turns into a converting customer, buying from you. If they have flawless customer experience, they´ll probably become a fan or brand advocate.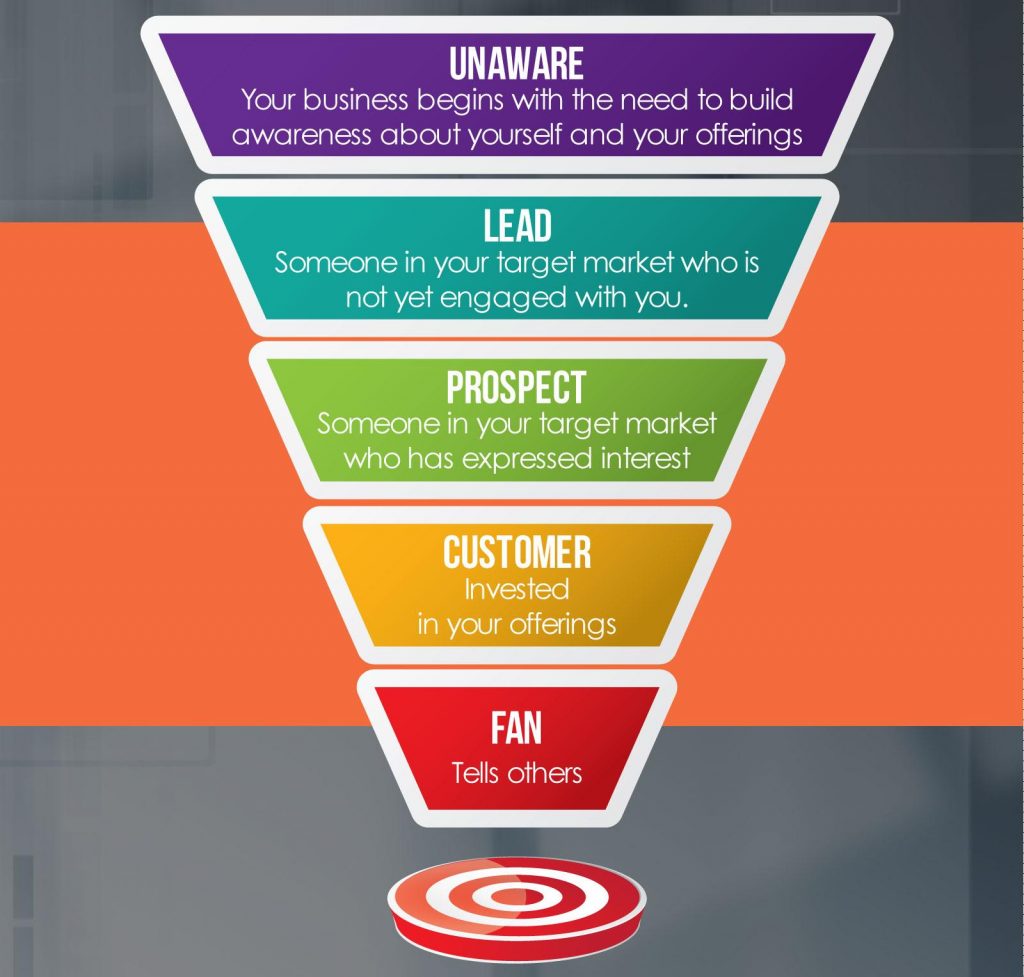 Image Credit: Point Speak Marketing
Content marketing and the funnel
Content marketing enters the funnel picture because each moment of the sales funnel has its own specific content formats, built to trigger a certain action on the user's front.
Regardless of the stage of the funnel you're in, your objective will be always to take users to the next step. And suitable content can make a world of difference.
That's why we'll deal with the most popular (and profitable) content formats that can guide your users all along the funnel.
A content marketing strategy requires thoughtful research, planning, and execution. It's not for the impatient, but the results are totally worth it.
1. Raising awareness
Blogging, blogging and more blogging. But what makes blogs so awesome? They're helpful, informative, fun to read, and, most importantly… they drive site traffic. A blog is always a firm first step for the awareness stage.
However, as the internet is overcrowded with blogs, you'll need to:
Microniche
Optimise your blog for social media and search engines (SMO – SEO)
Market it aggressively on social media with microblogging content, for example
2. Turning prospects into converting customers
Here comes the free stuff. And people love free stuff. For example, a live demo or a short consultation at this point of the funnel can make your prospect stop evaluating options, researching compulsively for alternatives, and finally make a decision to solve their problem. Which is to buy from you!
Other content marketing moves that do wonders at this stage of the sales funnel are giving coupons and estimates or quotes. But when clients finally decide to buy, your work is not over. You'll have to also:
retain customers (make them buy again)
maximise opportunities for cross-selling and upselling (sell them other products or services you offer – invite clients to buy a comparable higher-end product than the one in question)
3. Brand advocacy and fans
You made it below the BoFu. Congratulations! Brand advocates (or fans) are customers who not only buy from you but also are telling friends and family about how amazing your company is! And most importantly, they do it spontaneously.
For me, the only way to make this happen is by providing great customer experience. And the inbound marketing philosophy has a lot to do with it. At this point, social media channels are a perfect fit to showcase your brand through your advocates and fans.
But maybe you're all abroad when you hear about the connection between the sales funnel and social media marketing. Fortunately, we can totally help you with that.
Talk to us and let us show you how to easily implement our digital marketing tactics to your business—and bring you concrete results. Because your social media efforts are nothing without hard data that backs up your actions and drives your digital decisions to a safe destination.
With us, you can find the perfect digital marketing strategy according to the state of your sales funnel, and your current business goals.
An advisable marketing move is to combine one of our three featured plans (according to your budget) with strong blog management.
Otherwise, it'll be really difficult to beat your competitors.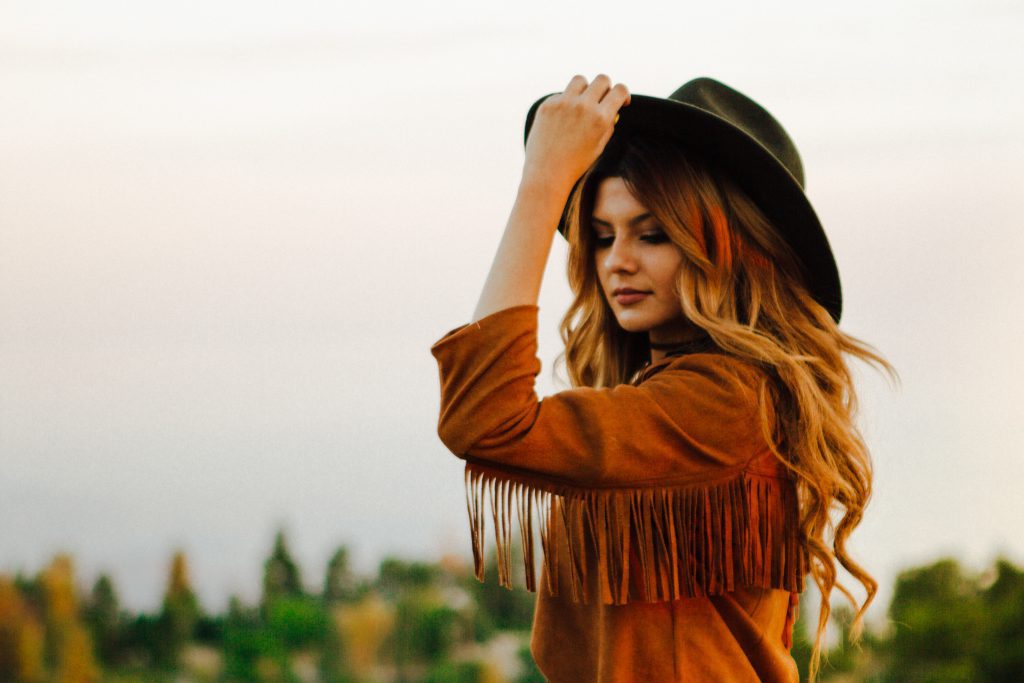 Go for a ride while we take care of your digital marketing mix.