When it comes to digital marketing strategies, there's much more than just social media marketing to increase your revenue.
A recent trend (and a very effective one, in fact) is what's called experiential marketing or engagement marketing. 
This tactic aims to get the customer actively and directly involved in the marketing by doing things in the offline realm – by taking part in a real face to face experience instead of just clicking from the sofa.
According to the product/service you're intending to sell, those experiences can take the form of:
listening
touching
tasting
smelling
and the list goes on.
Experiential marketing events appeal to human emotion on a deep level. And they aim to create powerful positive connections that will get your customers not only to engage with your company but also advocate for it.
Today, I'm going to show you 3 different yet flourishing engagement marketing campaigns that brought remarkable results to the companies that launched them.
Maybe you can get some inspiration to run your own marketing event or experience too!
1) Game of Thrones by Blinkbox
When season 3 of GOT was out in 2013, Blinkbox (a British streaming platform) decided to dump this huge giant dragon skull on a beach in Charmouth, Dorset.
This brilliant experiential marketing idea resulted in 600% in revenue increases.
This could be your story too.
Well, not exactly with the skull, but why not the part of revenue?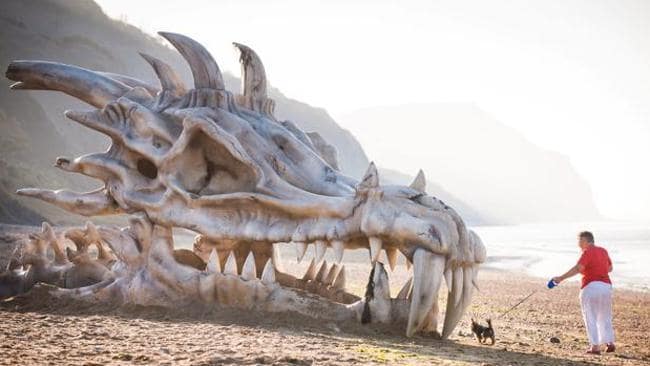 This impressive marketing move needed three sculptors to be created since the piece was 9 feet tall, 8 feet wide and 40 feet long.
Read more: The entire strategy behind the big skull here. (A case study).
2) Railway Brand by SNCF
Through this powerful experiential marketing campaign, customers were invited to have an immersion experience in different cities of the world – but without even having to travel for real.
How was it set up?
In 2012, TBWA Paris displayed doors with names of places all over the city. There was one door for each city.
A kind of intriguing virtual portal to discover. 
For example, people could have access to Brussels, Milan, Stuttgart, and Barcelona, among other cities.
When someone opened a door, a live stream with a person in that city started. But not just any live stream. There were local cultural experiences going on: dancing, food, mimes, and so much more.
The goal of this engagement marketing campaign was to get customers interested in traveling abroad by offering a realistic experience from the cultural point of view.
And they got it.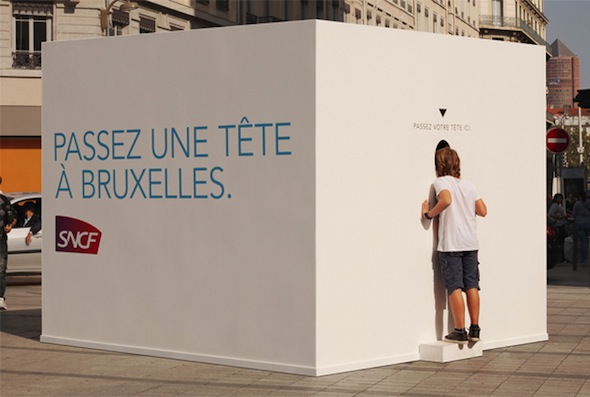 3) The Economist
Experiential marketing campaigns of this type are super courageous. In order to attract new (and faithful) readers to The Economist, customers were invited to an event where ice cream and crepes had insects, among other ugly ingredients like waste.
This was, in fact, an experiential thinking experiment in which the most open-minded individuals would face the hard challenge of eating bugs – a test that others would never have accepted.
And thus, these open minded consumers would embrace the challenge of reading The Economist too. 
(Because it's also kind of hard to digest.)
This disruptive experiential marketing campaign was very successful.
It brought 171% ROI and 60% post promotional offer retention rate.
Why engagement marketing works
When a client has the opportunity to experience a product for real – by touching, smelling, tasting, or hearing – it's more likely that they perceive the value proposition of your company faster.
And thus, commit to you long-term with all their heart, as a brand advocate.
Other experiential marketing trends 
Pop up stores
A pop-up shop is a temporary store in which there's a mixture of products ready for the customers' first-hand experience. Pop-up shops are usually operated by an online brand who wants to offer something distinctive to their users. 
Brand activations 
These take place when a company releases a new product, service or line. It's an excellent opportunity to launch a remarkable experiential event. 
For example, you can set up a giveaway engagement event of your new goods, or services.
And customers will be enthusiastically hearing it, tasting it or smelling it. It all depends on what you intend to sell.
With this type of campaign, you'll be following the basic principle of awareness.
That is, the customer has to know the existence of the new product in order to buy it later.
Partnering for brand activations
Many brand activations piggyback on other events such as summer festivals, music shows, or fancy charity galas.
It's super smart to use their hashtags on social media in order to create a buzz about the product/service you're offering.
The benefits of brand activations are infinite. With it you generate strong brand recall, apart from gaining the attention of the press and having sincere customer feedback.
Guerrilla marketing 
Guerrilla marketing is also known as ambush marketing and, as you can imagine, it features a key element of surprise within the whole experience.
This experiential marketing strategy is not for the cowards or for the uncreative.
The point is to come up with something truly unexpected that the consumers will, for sure, remember. And not only they will cherish that special moment linked to your brand, but also they will act accordingly. 
(Like buying from you and advocating for your brand)
Guerrilla marketing doesn't ask for permission. Its astonishing nature could even cause legal problems to a company.
But of course, nobody wants that for your business.
What do you think? Which of these different styles apply to your brand the most?  
Which one of the three experiential marketing campaigns described above did you like the most?
We want your comments!
But wait.
You still haven't even run your first Facebook ad campaign?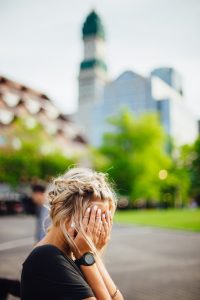 You'll have to start small with social media then.
Don't fall behind in the digital marketing race. Especially not in 2019.
Delegate your online presence to a specialized team of social media experts.
Check out which plan suits you best. All of the options are comprehensive and ready to elevate your business with great content as the core.
You can also choose to go with a standalone option like blogging or community management.
Doubts? Contact us here.