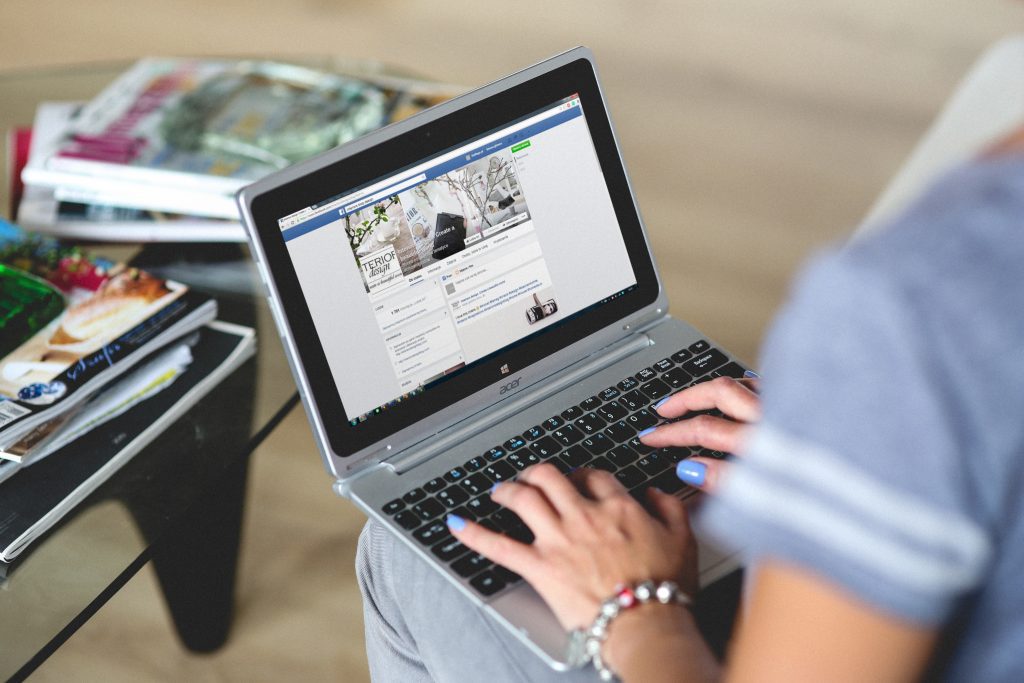 Creating a Facebook ad or post from scratch on your own may feel scary at the very beginning – especially if you've never run ads or created publications intended to sell before.
However, there are certain proven marketing techniques that can elevate your chances of posting a converting ad on Facebook.
In fact, all of the following amazing tactics can be applied to other social networking sites too!
Epic brands have done this before, and small entrepreneurs too. And they still do.
Now, it's your turn to boost your ad copy. Take the leap.
So, start by following these painless 7 tips today to improve your Facebook account.
Notice how other companies are using them successfully for their ads, in any niche or industry.
It's really simple.
And most importantly, it truly works.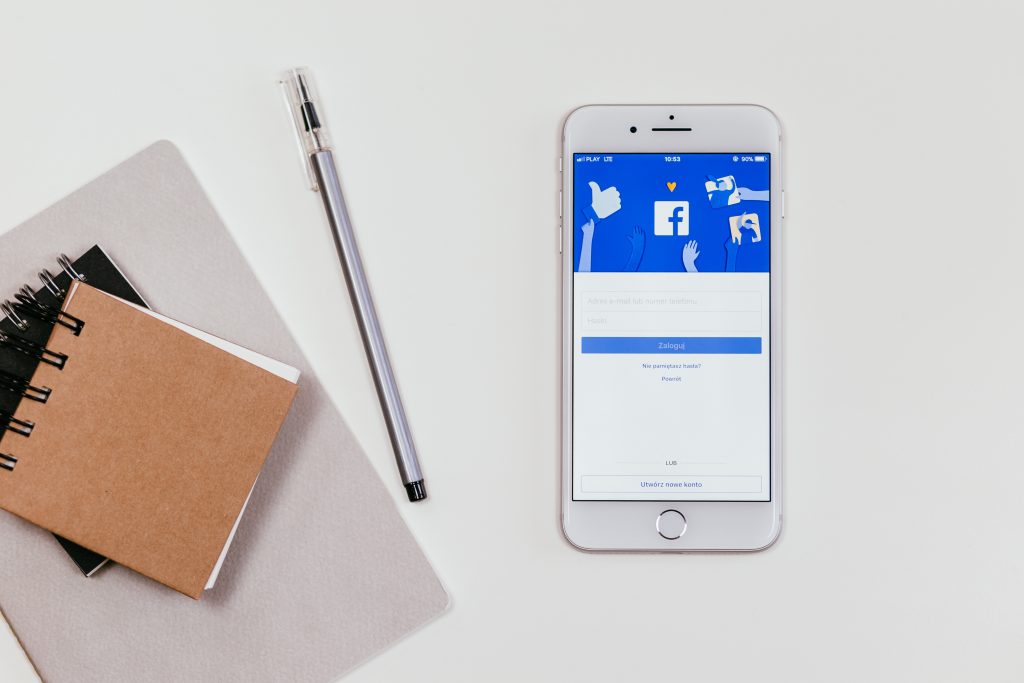 1. Pick a sensational image and don't settle for less
Since the human brain processes an image 60,000 times faster than a text, you ought to pay enough attention to visuals.
Moreover, a mind-blowing 90% of the information transmitted to the brain is visual.
Pretty self-explanatory, right?
However, sometimes we may overlook the importance of pictures because we are focusing on text too much.
Don't.
It's not that the text is not an important ingredient of your ad.
The thing is, you should take your proper time to choose a lovely image that's able to catch the attention of the reader first thing.
Otherwise, it's highly unlikely that the user even reaches your thoroughly crafted text describing why your product/service is genius.
The challenge is to find a staggering image that can transmit that in the blink of an eye.
It's not an exaggeration that an image is worth a thousand words.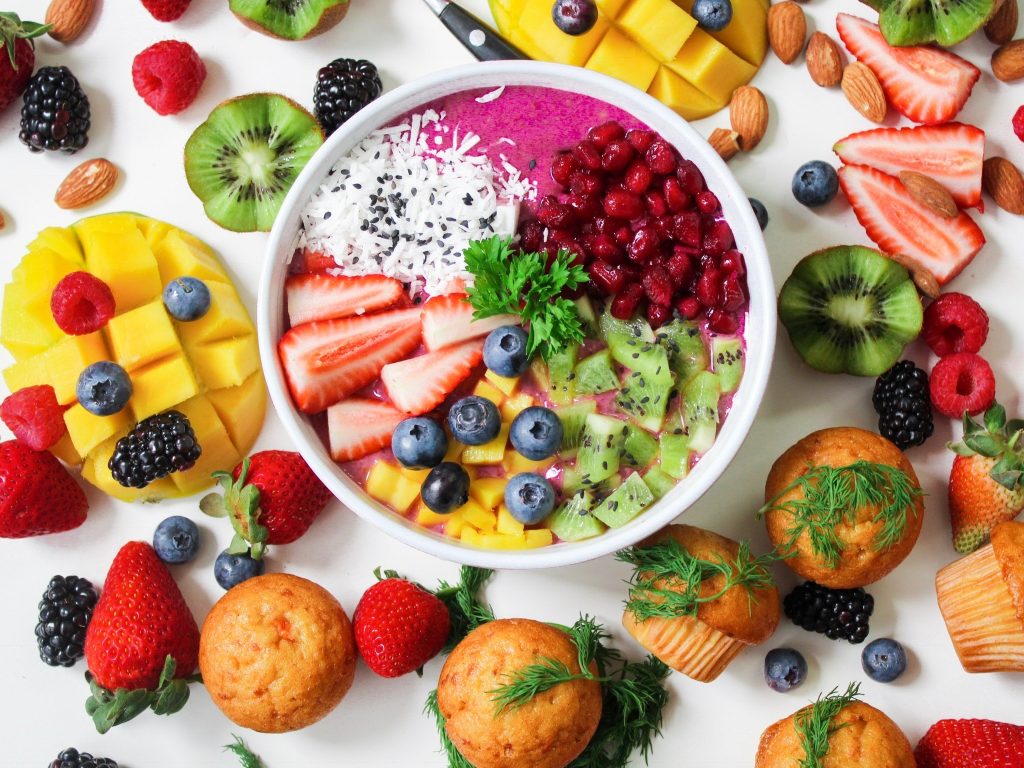 2. Use an irresistible CTA
A CTA stands for a "Call to action". It means: Tell the user exactly what to do. Give precise and clear instructions.
Some examples of frequently used CTAs on social networks and websites are:
Buy now
Download
Click here
Please send me my e-book
Claim your cheatsheet here
An so on and so forth.
This is an unbeaten ingredient you can't just simply ommit in your Facebook ad.
In doubt, watch Sephora NZ.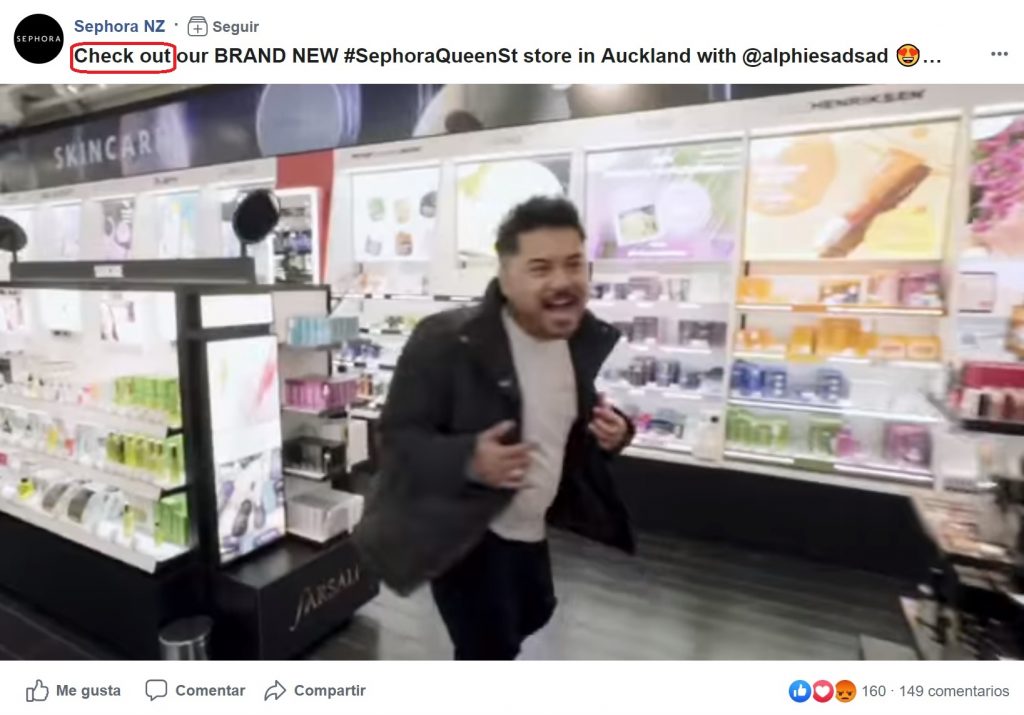 3. Include the most important info ON your image
We said that visuals have to go in tandem with your ad text. And also, that they must coexist in harmony for the benefit of the ad.
But there's something more to it.
Below the image, you may include a short yet detailed description of the product/service you're offering.
However, you can catch the attention of the reader in their feed by writing super important information on the very image.
Imagine you're a travel agent targetting young students to sell them cheap gap year trips.
You can totally include your full text (which also includes two CTAs) below this visual: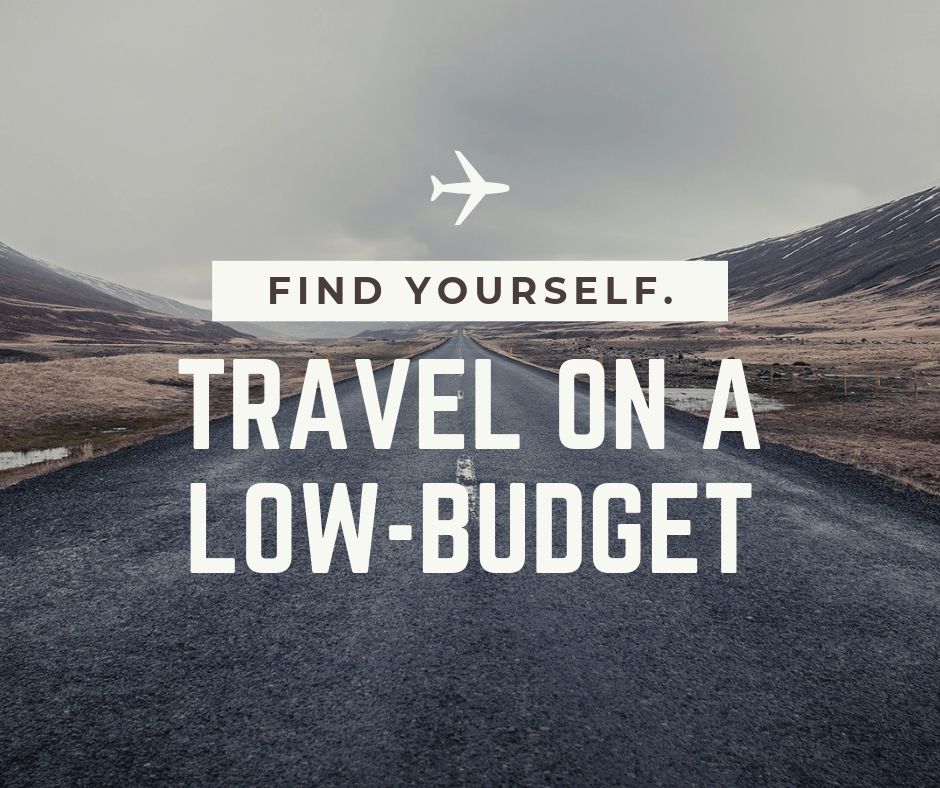 4. Break your copy into small sections
The online realm is nothing but a plethora of information.
So, how can you make your ideal client notice what you're publishing? And click on it?
Apart from:
Sound target audience research
In-depth understanding of your consumer persona
Effective content marketing strategy
You need to divide your text in digestible tiny sections.
There are many ways to do so.
I'll share with you two of my favourites:
 👀 💪 Hey there! 👀 💪 Use these 5 awesome time savers
Square brackets + Capital letters
[NEW OFFER] 25% OFF for Early bird tickets!
5. Trigger curiosity in the reader
The only way to keep your user reading (instead of just scanning your ad and ditching it) is to make them want to know more about what you have to offer.
If you think about content that your target audience may find useful to solve their problems, chances are they'll take the time to click on your post to see all the details.
Here, the Asana team shares tips on how to prevent burnout from knocking on your door.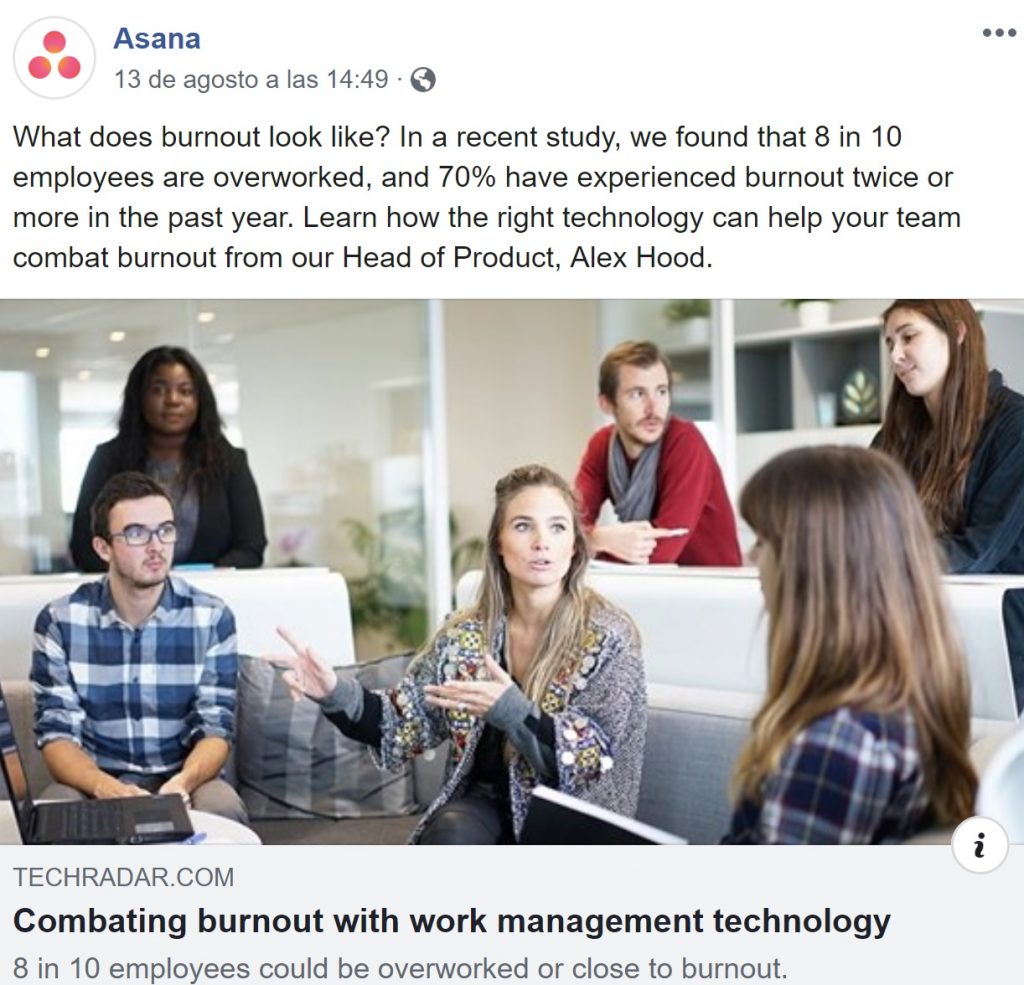 6. Choose less over more (always)
With so much information all over everywhere, minimalism is a strong ongoing trend.
Not only in interior design and decoration but on web design too. And that extends naturally to social media marketing.
The last thing a user needs for their social media feed is confusion or feeling overwhelmed when trying to understand an ad.
Be crystal clear, and if you can say the same thing in a shorter text, don't hesitate.
7. Embrace video carousel ads
Carousel ads are a hot trend. So, if you haven't tried this one, you can get started today.
If you don't have a clue about these types of ads, it's simple.
A carousel ad is a single ad which combines different images or videos.
Before launching your first carousel ad on Facebook, you have to set a clear campaign goal.
For example, you might want to showcase a single product in different colors because you have new palettes to offer.
Or, maybe, if you're starting, you need to show all the products you have in one ad so potential clients can get to know about your company.
Whatever it is that you're trying to sell, a well-done video carousel ad will surely call the attention of the user.
This ad technique is an awesome idea because people simply like swapping to see what's next.
Also, you have a lot of material at your disposal and you can let your creativity fly with these types of attractive ads.
All in all
We really know how much time, energy and creativity Facebook ads demand nowadays.
Not to mention the consistent process of doing rocking content curation and clever content creation so you can keep your account alive and kicking. 
Get off the social media rollercoaster now. (It's crazy out there.)
Leave it to the experts and find time to grow your business in the ways you know you can excell at.
Not only will 50 Pound Social UK manage your Facebook accounts like clockwork but also all your
Twitter
Instagram
LinkedIn
profiles.
Of course, you can post there too!
(They're YOUR accounts after all.)
And the more content on social networks, the merrier.
Choose among our three featured social media management plans. 
If you need other digital marketing services, check out this one.