In the previous article, I gave you the starter pack for Instagram for Business so you could use social media beyond personal purposes in order to build a professional online presence on the platform.
Naturally, at this point, I guess you´ve already created your business account and started uploading some thrilling posts. Congratulations on those first steps!
Today I want to share with you quite some more sophisticated tools that prove that you can increase organic growth. If you´re curious about how to use the whole potential of Instagram for business, I´m sure you´ll absolutely adore these tips—they´re clear, doable and super easy.
Follow exactly these compelling ideas to definitely take your brand to the next level and gain more authentic followers in the process.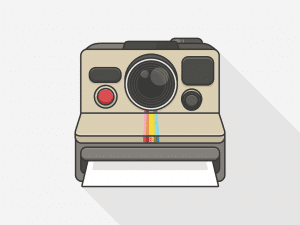 Focus Only on the Important
First of all, we´ll begin with what not to do. As Steve Jobs once said, "People think focus means saying yes to the thing you've got to focus on. But that's not what it means at all. It means saying no to the hundred other good ideas that there are. You have to pick carefully. I'm actually as proud of the things we haven't done as the things I have done. Innovation is saying no to 1,000 things."
Avoid buying followers for the simple reason that the app can identify those automation tricks that "help" you. Although tempting, it can be negative to your profile, causing your content not to appear to others. If you´ve already bought followers, change this immediately. Otherwise, the platform will punish you not showing your posts.
It´s vital to understand that customers click with brands at a human (and emotional) level. Be real and you´ll be naturally followed. Focus on quality rather than quantity, even though as an ambitious entrepreneur you may want both now, right?
Several social media experts say that if you focus on quality and ignore the rest, quantity (and yes, more money!) will naturally follow. If you´re a startup founder, it´s smart advice to connect with other accounts similar in niche and number of followers.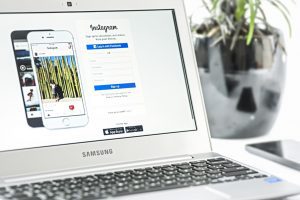 Ideal for Small Projects
How does this work?
Picture this: You own a little coffee shop and you already have 300 followers. But of course, you want 500, or 800 followers. Why not 1000? You´ll certainly want to connect with other like-minded small businesses, let´s say coffee stores with 200, 400 or 500 followers in your local area.
Here, what you´ll be doing is enhancing the possibilities of Instagram showing your content to potential customers. Of course, this won´t work immediately or randomly. It requires a lot of consistency and patience, not to mention the definition of your target audience before uploading any post.
Did you know that this social media channel can distinguish if you follow an account in your niche or not? So, remember that instead of following random people, try connecting to potential customers and your competitors first thing.
Moreover, it´s smart to plan content ahead. If you find this too hard, keep in mind that 50 Pound Social will gladly and easily take care of your online presence, so you can focus on other aspects of your business and release yourself from social media headaches.
Put it into Practice!
Let´s just now zero in on these fantastic advanced tools:
Cause Engagement
Engagement means interaction. It´s not the same to have passive followers than active fans who are moved by the content you publish—an engaged audience will respond to your content with likes and comments. If your content is not producing the double tap or honest feedback, think again.
Try Shoutouts
This is a wonderful resource. Tag another account, together with a caption of it, and your followers will see it. This way, you are helping the profile to grow naturally and easily. It´s an extremely common advertising technique for websites and brands. You can ask for a shoutout to a similar account at the same time you do one for them. A total win-win, right?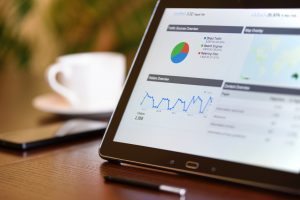 Read Analytics
They´re highly important since they´ll let you know which posts did well, apart from peak times of engagement according to day and area, among other interesting options. Where can you find them? On the platform, they´re Insights. At the same time, they´re divided into activity, content, and audience.
If you act according to your analytics before planning further content, you´ll be more in tune with the needs of your audience and thus, select content better. Personal accounts don´t have this tool, that´s why it was important to set up a business account first. 
Ask Customers
Why not asking that easy going client to upload a picture of your product and tag you? I know it´s a huge favor, but you´ll be surprised at how open sometimes customers are to help their brands (no matter how small or new they are) cause engagement through social media. After all, it´s the place where millennials spend 18 hours a day on average. This number is mind-blowing and you can totally use it to your benefit! Another smart tactic is to do short and simple surveys to understand your clients better. For example, you could ask something specific on a post about your next moves for 2019 if you´re planning to expand your products or services. Communicating directly with your audience will show how much you care about them and also, that you take care of them.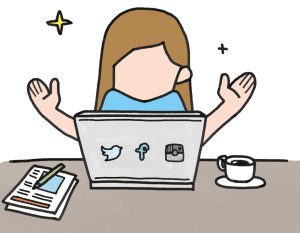 Let´s recap! Find here a summary of the most important tools:
Focusing on what not to do is as important as focusing on what to do
Avoid buying followers because Instagram will punish you
Be authentic when posting—your audience will appreciate it a lot
Quality is more important than quantity when it comes to content marketing
Following similar accounts in number and niche will immensely help your organic growth
Random posting simply won´t work, so plan your posts first
Engaging people means that they´re commenting and liking your posts
Analytics are tools designed to show you which posts are better so you can prepare more of those and are only available on business accounts