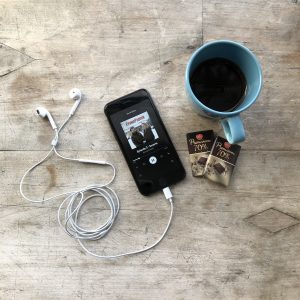 You can find podcasts everywhere nowadays since everybody seems to have one. So, it may have you wondering whether you should start your own or not.
Well, you totally should. 
Maybe you think that blogging is easier because you have more control over the content you distribute, and more editing power over it. 
Blogging is not easier. It's different.
However, let me tell you why you should try your hand (or better said, your voice) by embracing this powerful content weapon. The podcast.
But what is actually a podcast and what it involves?
A podcast is a digital audio file that you make available on the Internet for downloading. It's usually serialised with new episodes that you release periodically. It could be once a week, every two weeks, or once a month.
However, it can also go online as a live programme.
Let's take a look at everything that this new content marketing format has to offer.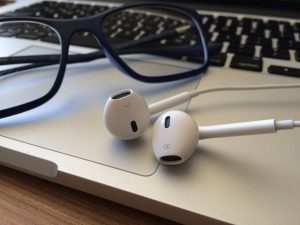 1. It's easier to find your own voice
Maybe you have been creating written content for some time and feel relaxed doing so, but, does it sound natural?
Does the way you write reflect the way you speak?
A podcast allows you to quickly engage your audience from the very beginning.
Since it feels like having a coffee conversation with a friend, it's simple to generate a particular exchange with your listeners.
One that is quite different to the dynamic you would have with your readers.
2. You can attract a super-specific tribe—and engage them
Have you ever felt the pressure to cover a wider variety of topics than you would like, so your page or blog has enough viewers to succeed?
Do you have a very specific audience that you would like to reach but don't know how?
Podcasts are a great vehicle for that.
They are the ideal content format to target to the most specific microniche audiences because they are easy to listen, engage and viralise. (As long as you distribute it on social media effectively.)
What's awesome about podcasts is that people interested in very specific topics tend to be very engaged and loyal.
They often become fans and advocates for podcasts that happen to cover their passion.
3. You can mix it with a blog
You don't need to abandon your blog to start your own podcast. They can actually function in unison and balance.
One can totally add value to the other. 
By referencing your blog on your podcast and vice versa, not only do you add more traffic for both of your marketing tools, but you can also generate interest and further develop topics, increasing engagement in your different platforms.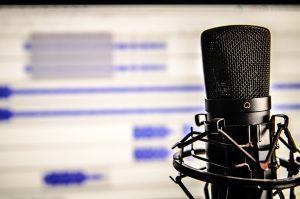 4. Twitter Chat
Another fun engagement tool you can exploit is a Twitter chat, where you can start a thread about your podcast's general topic or some specifics of your upcoming episode.
Or you can even go online and make your Twitter strategy revolve around the podcast only.
Making effective use of different Twitter threads on your podcast generates interest from the audience, and the right hashtag may go a long way to increase the visibility of your content.
#UseTheRightHashtagOnTwitterForPodcasts
5. Opportunity to interview influential people
You can always have a guest list and interview people in the niche, whether they are important in your field, fun or influential. 
Having those different voices in your broadcast definitely helps to keep the podcast fresh, it gives new reasons for people to tune in and it drives audiences from those guests to your own podcast.
Apart from that, it is a fun way to learn new things and keep in touch with what's going on in the world.
6. Improve your public speaking skills
Even if you are a little on the shy side, recording a podcast is a fun and safe way to improve your ability to speak fluently and relaxedly in public.
Why?
Simply, with all the preparatory work you will have when researching your topic and writing notes and content, when it comes the time to record (and actually do the talking) you will feel confident and at ease with your knowledge.
And the way you express it.
7. Gain a competitive advantage
If you ever fear that the content you create may get lost amidst the internet's neverending sea of information, a podcast may be the right tool to stand out from your competition.
It gives your knowledge a real voice, literally, and a style that sets you aside from similarly themed pages. Your unique voice is what's going to draw your tribe in.
Learn more
If you are curious about seeing podcasts thrive, you can take a look at these projects:
These are different podcasts. However, you can get a lot of inspiration to start your very own initiative.
And remember. As with every online adventure that you embark on, the most difficult part is actually kickstarting your project.
So:
Find your passion
Plan your content
Execute that podcast first episode!
Now that you know how a podcast can immensely help you, let's talk about how YOU can help your podcast.
Because, after all, just recording and uploading your podcast does not guarantee that your target audience will find it. 
You will need to promote it steadily and thoughtfully on social media channels.
And with different strategies for each. The way you need to promote content on Twitter is no the same as the one for Facebook, LinkedIn or Instagram.
Not only this helps you improve your visibility, but you will make sure you find the right audience and that they notice and take an interest in your content.
Fortunately, we can help you keep your social media posts updated and people engaged with your podcast!
With 50 Pound Social, you can focus on creating the best content and having fun doing so. 
Social media management is frustrating and time-consuming when you don't know what you're doing. 
But no matter which monthly option you choose, you can gain podcast visibility through our effective social media management.
Check out our plans here.