At this point, you've already separated your personal and professional accounts on multiple social media channels. For the benefit of your own company (and your mental health), customers won't have to come across your Saturday night plans anymore.
The same applies to your obsessive gym selfies on Monday motivation. (Unless you're the owner of a fitness club, of course.)
You've been running your own business for some years now. Of course, you have a clear idea of what you sell, and to whom. You've learned a thing or two about consumer behavior along the way.
Especially at the very beginning when you used to play multiple parts as a solopreneur.
But, when it comes to the challenge of attracting potential new clients or improving your service for your current customer base, I have a powerful question for you.
How far have you thought in detail about your clients' behavior? And their lifestyle? What about their income?
Can you clearly describe what they all have in common – apart from buying from you?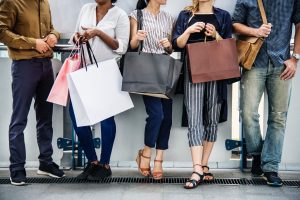 And most importantly… have you thought about all the everyday issues they're facing in 2019? So what about your products and services as practical solutions to those problems?
Maybe, what your clients lack is just time. Or probably they need more money. Sometimes, they may crave for the step-by-step procedure to reach a certain goal as fast as possible, even though they devise an ambitious aim in mind.
Today, I'm gonna show you the foundations of the art and craft of creating buyer personas.
But, what's a buyer persona in the first place?
First of all, a buyer persona is a fictional (yet super detailed) representation of your ideal client. This kind of depiction needs to include certain important items to be truly useful for marketing purposes.
And what are buyer personas for?
Only when we truly place ourselves in the shoes of our clients (or prospects), we have a clearer picture of their everyday problems.
And, as you can already imagine, our clients' difficulties are always sound opportunities to offer them the best solutions in the form of innovative products or services.
A buyer persona lets you understand easily who your customers are and what moves them to act the way they do. This way, you will find yourself marketing better each time.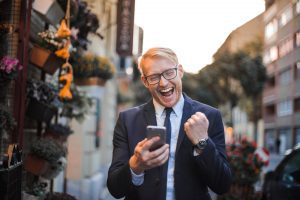 So, let's start now with the key five elements of a buyer persona before you get anxious:
1. Their stage along the buyer's journey:
The buyer's journey is the process from the moment a person realizes they have a problem to the instant when they purchase your product in order to solve that problem.
According to the context and product or service offered, a buyer's journey can take days, weeks, months or even years.
This happens because users are increasingly in control over their purchasing decisions. Nowadays, customers have more information about companies and products than ever before.
And that requires a shift in your marketing mindset to navigate the digital revolution without drowning to death.
Developing buyer personas is just a tiny part of the bigger picture of inbound marketing.
But to put it simply, the stages of the buyer's journey are three:
Awareness: Prospects realise that your brand exists.
Consideration: They think about your products, compare them with the competition, and other strategic actions before buying. At this stage, they may engage with free stuff offered like E-books, webinars, and live chats.
Decision: They finally purchase your product or service.
2. Their everyday struggles:
As we have already seen, people buy products and services to solve problems. If you're lucid enough to identify them and anticipate a new need, you'll be able to grow a business significantly.
3. Where they look for information:
Another important aspect of consumer behavior is to understand where users are informing themselves on the internet.
It all generally comes down to blogs, podcasts, forums, and social networks in general. The amount of content depends on how big your niche is. Do your homework!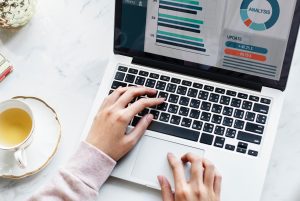 4. Their level of income:
This will come in handy to align the customers you want to sell your products to and the prices that you give to those goods and services.
For instance, if your product is too expensive for a new startup, you better target other types of companies which are running on a looser budget.
5. Their current position:
This is important for the same reason above. The type of customer you want to reach needs to have a certain job in order to be interested in what you have to offer.
For example, if you're selling a project management software, you'll want to make sure you're attracting accounts managers, project managers or people of the sort.
Extra tips:
Buyer personas are not at all static. On the contrary, they change and develop over time. So, we must be attentive enough to make the corresponding adjustments to our marketing strategy.
And what's the obvious connection between social media marketing and preparing buyer personas?
The connection is deep but very easy to understand.
Keeping our buyer personas in mind when we speak on social media platforms helps us to be in tune with the type of content users engage with and the tone we use to address them.
That includes common ground, jokes, everything that can make them tick at an emotional level.
And most importantly, creating buyer personas simplifies the journey for us when we want to find new leads and sell them stuff.
Here we can see a basic example of a buyer persona.
John is a beginner in the business arena, so he needs clear and to-the-point instructions to start doing something.
If what he finds online is targetting another step of entrepreneurship, he's probably going to drop the whole idea because he can get overwhelmed easily.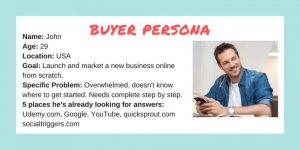 Image Credit: threadsnthoughts.com 
I hope you learned all about the basics of designing buyer personas for your business. Have you already heard about this concept? And what about inbound marketing?
We truly want to know what you think.
Comment below!